How Pledge 1% Works
with 100+ Employees
Want to learn about Pledge 1%
& how to engage all your employees?
We'll help guide your path!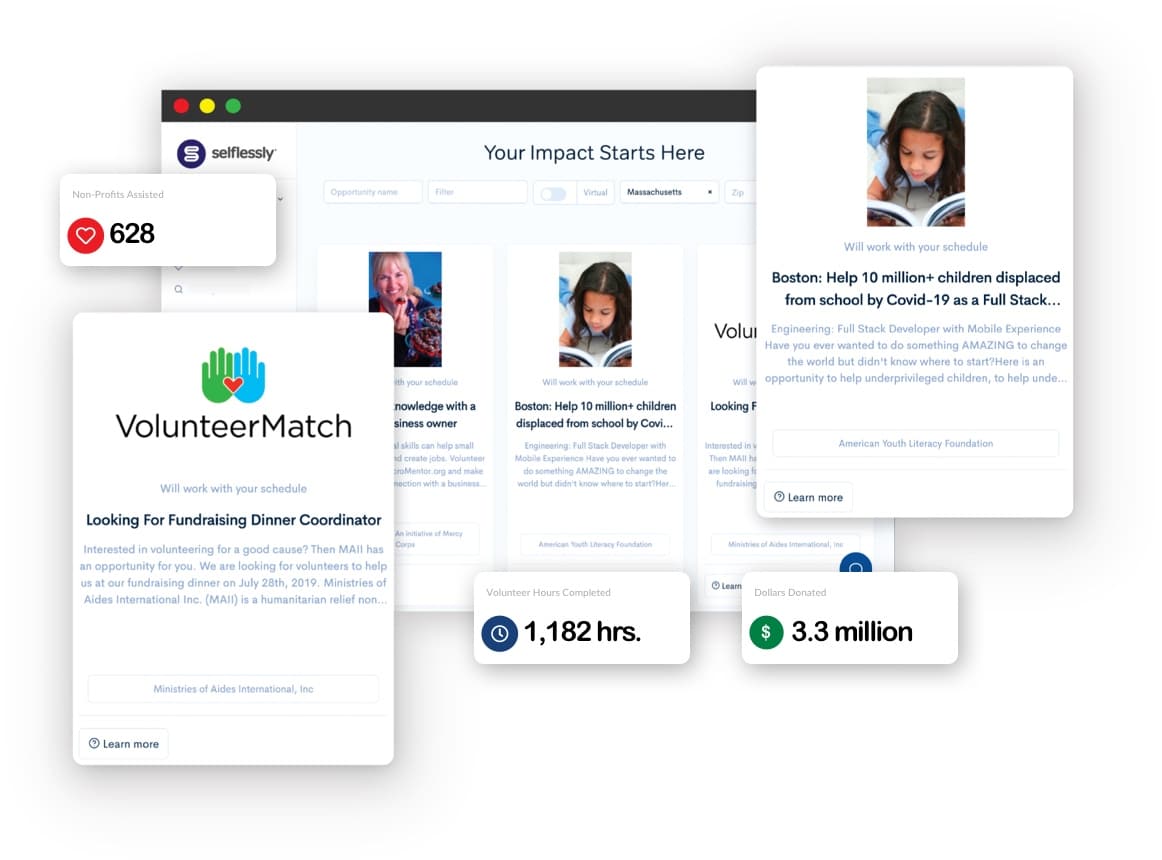 Brand New to Pledge 1%?
Already Taken the Pledge?
Need Help Coordinating Your Pledge?
Selflessly

can help your team coordinate & engage employees in giving back!
Selflessly unifies all your activities in one central platform and combines it with impactful purpose-driven reporting. Build a socially conscious brand with Selflessly's all-in-one platform — everything that your company needs to build a corporate culture that inspires the best in everyone.
1% of Profits
Save time with Selflessly's ability to instantaneously track donations, provide matching capabilities, and make giving management easier. Engage employees by sharing impact dollars for causes they care the most about.
1% of Time
With thousands of volunteer opportunities, even virtual opportunities, Selflessly's platform makes it easy for your employees to navigate to a purpose-driven cause while making it easy for you to track volunteer time off.
1% of Product
Whether we're talking about software, service, or product donations, Selflessly can track in-kind donations as well as special discounts you're providing. You can even have nonprofits apply for a donation, with Grants management. 
1% of Equity
We are looking for the right partner. Is it you? Whether you're interested in pledging company or personal equity, we have the framework and are looking for a beta customer to try it out.
What is it & How to take the Pledge?
Pledge 1% is a global corporate philanthropy movement that engages business leaders and their employees to give back to social causes through an ongoing commitment—a commitment of just 1%. Companies can get involved by choosing any combination of ways to give back: 1% of time, 1% of profit, 1% of product, or even 1% of equity. Participating in the Pledge 1% Program allows companies to join a movement and encourage corporate social responsibility within their team, whether or not leadership has already started a corporate philanthropy program.

Pledge 1% is an incredible encouragement to start simple and start somewhere. The Pledge 1% website shares resources, case studies, and support to help you and your team with examples of corporate giving guidelines and company philanthropy ideas. You'll be joining a great group of companies that have already taken the pledge. At a high level, it's an incredible way to launch or expand a corporate giving program. Especially after a year of remote work, we're all looking for simple ways to ramp up employee engagement in a variety of different work environments, without adding too much to our individual workload. This represents only one of the many benefits of corporate philanthropy.
The movement's founding partners include Salesforce, Atlassian, and Rally For Impact, who joined forces with The Entrepreneurs Foundation of Colorado and Tides to accelerate the shared vision and impact of Pledge 1%. Participating companies commit to sharing their time, products, and profits with any charity of their choosing. Check out this video from the Atlassian Founder, who explains it further.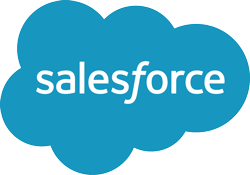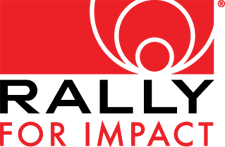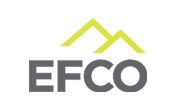 1% of TIME, PRODUCT, PROFIT, EQUITY
What are the different forms of Corporate giving with Pledge 1%?
Pledge 1% encourages companies to consider four different types of corporate philanthropy.
Pledge Time
Pledging 1% of your time is about volunteering! This can mean everything from hands-on work to skills-based volunteering to mentorship. This might sound like a lot, yet keep in mind that 1% of a 40-hour work week is just 24 minutes! Learn more about Pledging 1% of Time.
Pledge Product
Donating your product to charity can mean goods, services, or a unique version of your products that is specifically tailored to nonprofits. Circlebev.com even came up with a specific kombucha to support JDRF with IndyCar driver, Conor Daly! Your team can offer products at a discount or make a full donation. Learn more about Pledging 1% of Product.
Pledge Equity
Pledging equity means committing 1% (or more) of shares in your company to a specific charity's ownership. If you aren't a company that is selling stock yet, this type of giving can still be an option! This is both an effective and easy way to give to the organization of your choice and allow them to benefit from your current and future success. Learn more about Pledging 1% of Equity.
Pledge Profit
Pledging a percentage of profits is a great way to give money back to great nonprofits! As some teams have unpredictable profits, Pledge 1% lets you determine how much to contribute—even if it's less than 1%. Just getting started is the right first step! Your team can structure this giving in compliant ways while keeping the beneficiaries up to you and your employees. You can also combine pledging profit with pledging time! Learn more about Pledging 1% of Profit.
First steps after making the pledge
When signing up for the pledge, Pledge 1% offers a phone call with a consultant. This phone call is a great starting point. In addition to that chat, it's helpful to find a few additional resources. We have a few highlights to consider when creating your program, from our blog linked at the bottom of the page (which includes the 7 types of corporate philanthropy), or this free PDF that you can look at here. (You don't even need an email address)

On that PDF, we suggest a few ways to start a Corporate Giving & Volunteer Program. We call it designing your program. Here's a little summary of that PDF:

Get leadership support
Create an employee giving committee
Survey employees
Find nonprofit partners for volunteering
More choice = more participation
Consider creating monthly or quarterly themes.
These are all great things to consider when creating your program and designing your pledge (aka, workplace giving, corporate philanthropy, etc). In our opinion, if you're going to pledge, let's involve all of your employees! Employees want purpose in the workplace, and who wouldn't?! Helping others can give you an awesome feeling. We've all heard the saying: the gift is in the giving.
Employee Engagement In Your Pledge
How to involve employees in your pledge?
What may not be as easy to think through is how to involve employees in your pledge. It may seem like an enormous task regardless of how many employees you have. You may be the only People or Culture Leader within your team, or you could have 500+ employees in 10+ locations! Do you want some tips on how to involve everyone in your pledge? Pledge 1% even recommends adding a software to help when your team grows beyond 50 employees!

Remember to start simple.

With leadership's support, the first step could be to involve a small number of employees in a community giving and volunteering committee. This is a great first step that is free and gives employees a voice in the program. This employee group could help decide the direction of your program. This group could even choose to survey the rest of the employees to find specific nonprofits to support. For example, we have seen an employee resource group (ERG) tasked with deciding where the 1% of profit goes each month. This is a great way to involve employees that is easier to implement.

A second step would be to have this team think through group volunteer activities with local nonprofits.

A third step, if the team is able, would be to offer all employees a standard benefit, such as:
8 hours of Volunteer Time Off
$25 in a Volunteer Grant
$100 of Matching Donations
Perhaps your team is not quite ready to offer these benefits. That's no problem, especially for many companies that may not be making a profit. Give what you can, perhaps focus on in-kind donations!

If you are not making a profit yet, you may not allow your employees paid time off to go volunteer. We understand that too! This could be the case for people who've started a new company, are in the early stages of a new business, or are in a particular industry which makes it challenging to pay for team members to go volunteer.

For those in this category, consider the product or service you offer. Could you give that as a discounted product or service, or perhaps give away a select number of items for free? Involve your employees in choosing the organizations to give.

Take our friends at Circlebev.com, for example. As they grew, they wanted to focus on giving back. In their earlier days, they simply donated their product and provided discounts to nonprofit events. Now they are sustainable and giving 2%+ of their profit with specific products they highlight!
Measuring & Communicating Your Impact
Creating an annual social impact report
The last aspect of a successful Pledge 1% launch would be the Social Impact Report! This is a great way to bring your employees together each year and share the cumulative impact you all have made.

Our society is often so busy that we forget to celebrate all of the good we have done! When you and your team see the aggregate impact in volunteer hours, in profits donated, in products given, it's incredible! Not to mention the fact that according to the Satell Institute Study: Businesses with a commitment to CSR & increased Employee Engagement could see turnover reductions by up to 50%. The Pledge 1% website mentions the below statistics.
Pledge 1% boosts your bottom line
"Companies with engaged employees see a 26% higher revenue per employee and 13% higher total returns to stakeholders, and 87% of consumers believe corporations should place equal weight on business and supporting communities. And those are just two of many stats. look at Salesforce, Atlassian, Twilio, Patagonia, and other companies known for giving back—you can see the obvious ROI."
Pledge 1% helps you hire & keep top talent
"Over 60% of Millennials state that a "sense of purpose" is a key reason why they work for their current employers. In fact, companies with giving programs have 2.3 times the employee retention rate. Pledge 1% helps you win talent wars!"
Tracking your pledge with Selflessly!
Investing in your brand's purpose and local community is why Selflessly was founded. We believe in creating purpose-driven brands that give back through their time, talent, and treasure.
Get started with

Selflessly

today and build your purpose-driven brand.