Your Guide To
Employee Donation Matching
Meet Selflessly – the fastest way
to engage your employees in giving back!
How are you engaging your team?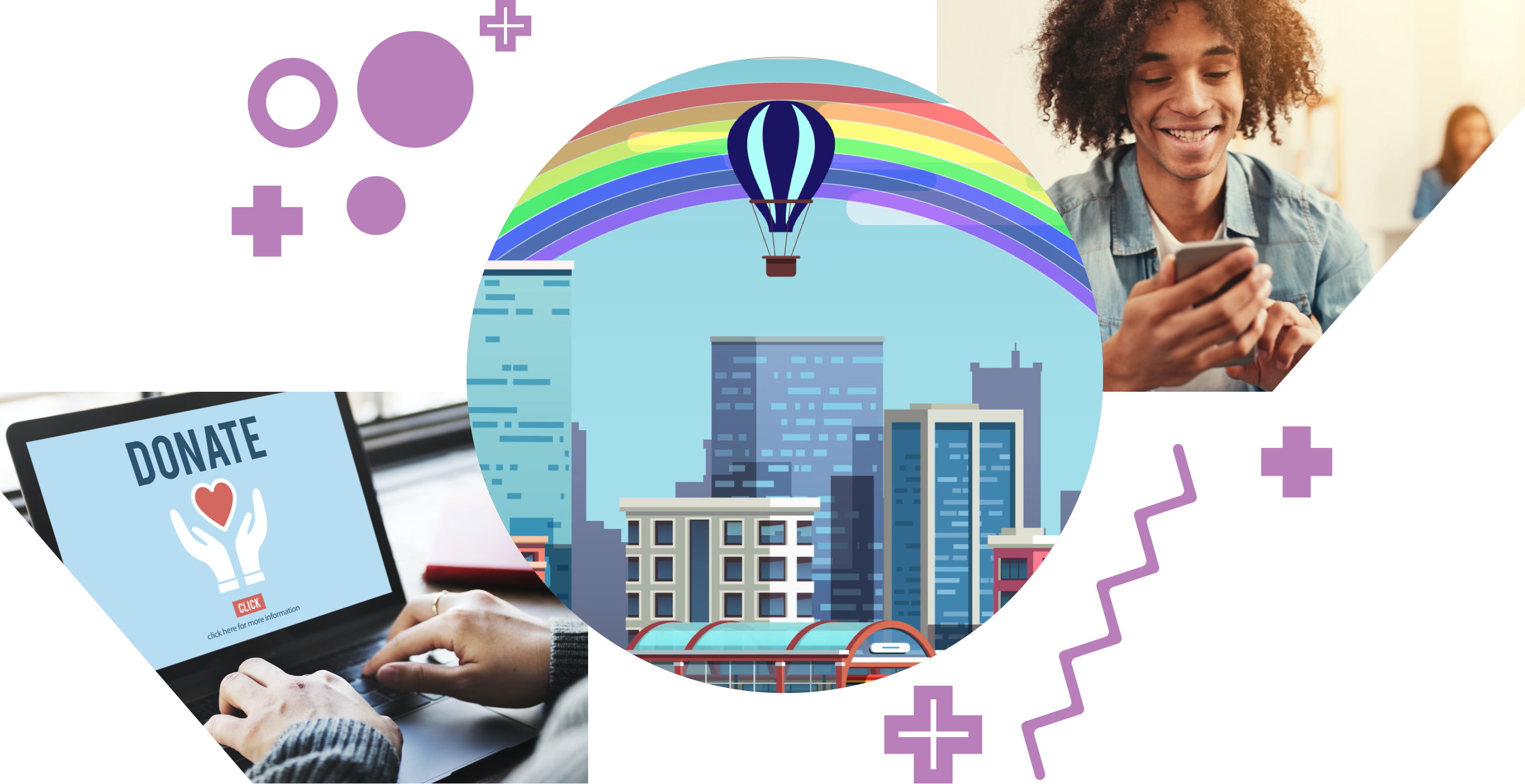 Purpose-Driven Employee Engagement
Are Your Employees Engaged In Your CSR Initiatives?
Selflessly provides all-in-one software to encourage teammates to get involved in giving back. Employees can donate, volunteer, match and create community impact – together.

Corporate Matching Gift Programs are a favored form of workplace giving where companies provide matching donations in response to gifts made by employees to qualifying nonprofit causes. Employees love giving 2x or 3x their donation to their favorite nonprofit. In fact, one of Selflessly's most helpful features is our matching gift automation which saves HR leaders & executives a lot of time!

Employee Matching Gifts (aka – corporate matching gifts, employee donation matches, company matching, etc.) are one of the most popular forms of corporate giving programs. Companies that offer this type of corporate philanthropy or CSR essentially agree to [financially] match donations made by their employees to qualifying nonprofit causes.

Although the gift ratio can vary from company to company (going as low as 0.5:1 and as high as 2:1 or even 3:1), most companies match donations on a dollar-for-dollar basis (1:1).

This means that if an employee makes a $50 donation to an eligible nonprofit, the company contributes an additional $50 to the cause. If an employee makes a $500 donation, the company gives another $500.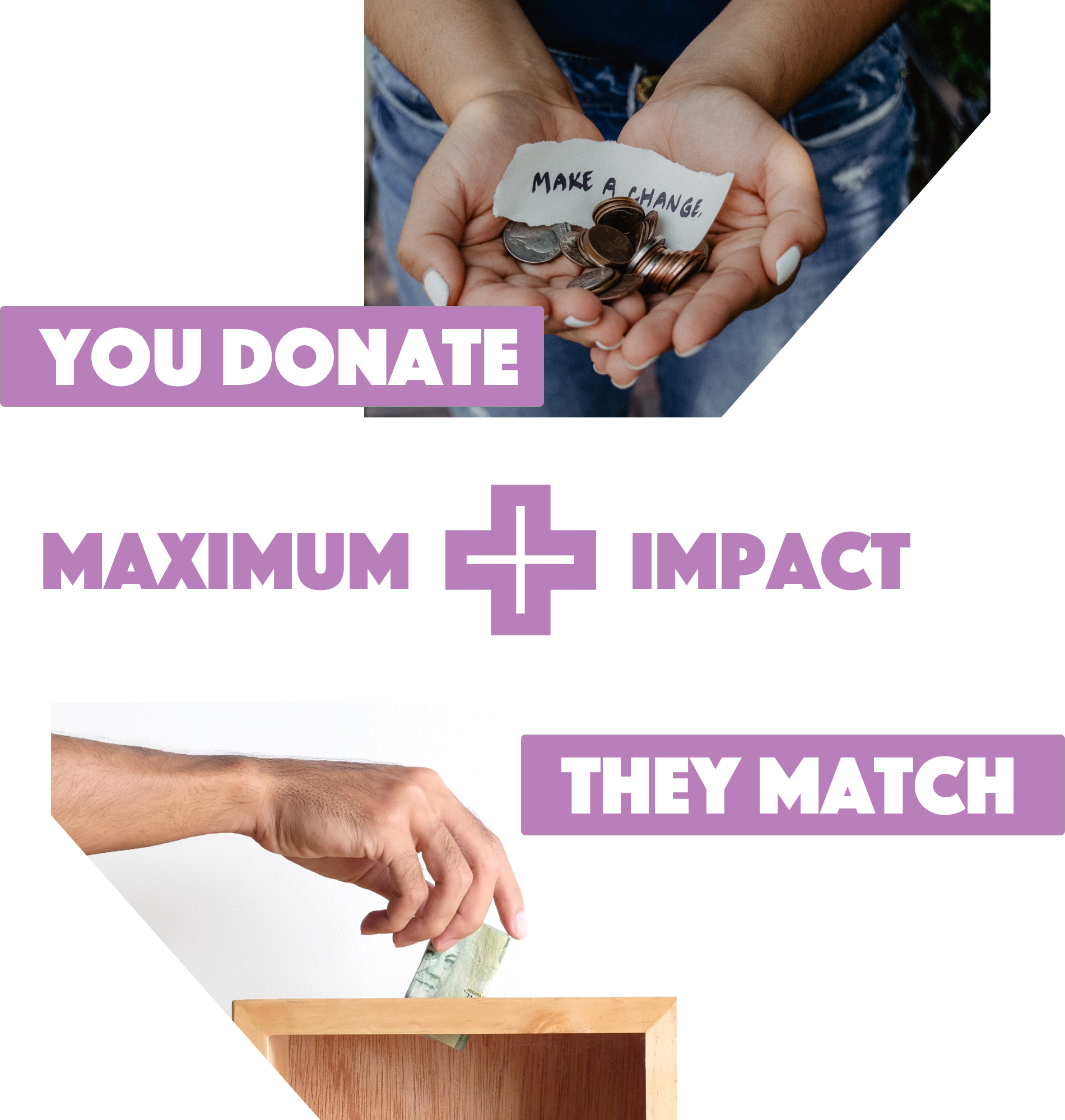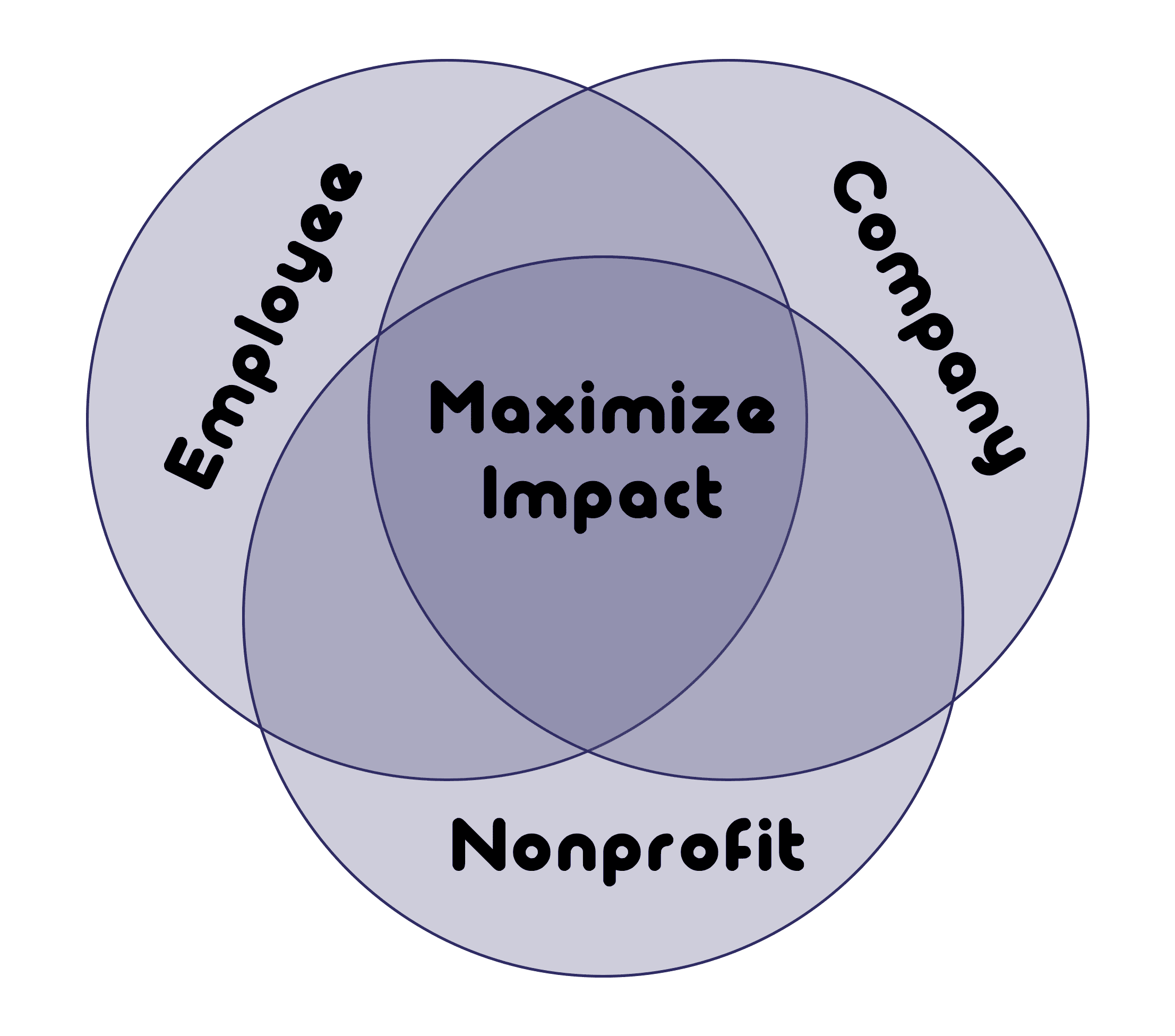 The Matching Gifts Process
Though the process can vary depending on the company offering the program, matching gift fundraising typically looks like this:

An employee donates to a nonprofit cause.
The employee/donor is encouraged to get their donation matched if available.
The employee reviews their company's workplace giving guidelines and determines that their gift is match-eligible.
The employee submits their online matching gift request (typically by utilizing their employer's CSR portal).
The company (or the CSR management platform) reviews the match request, verifies the initial donation, and ensures the gift fits the matching criteria.
The company (or the CSR management platform) approves the request and disburses match funding to the organization.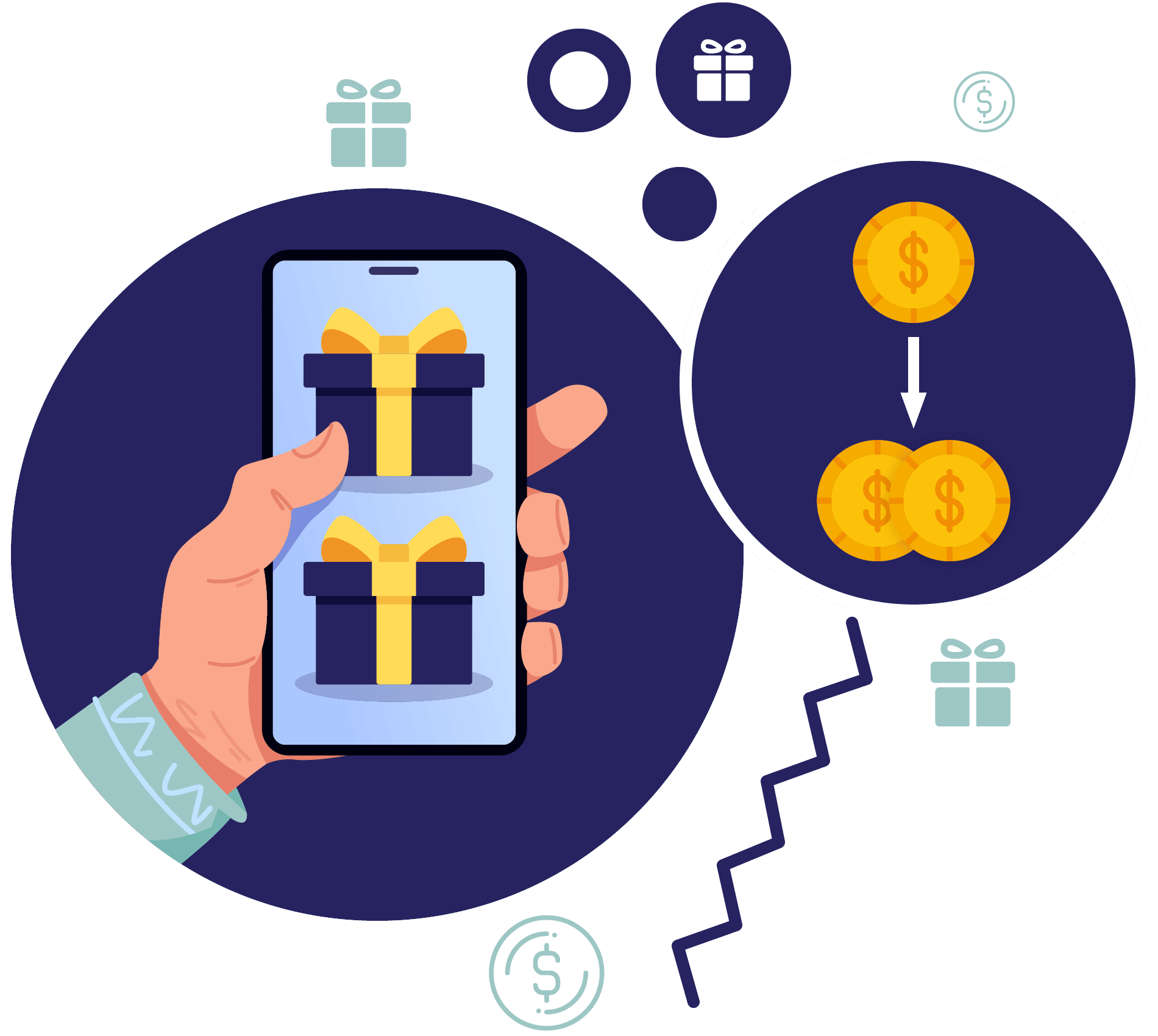 We've partnered up with Double the Donation to make the match submission process even easier.
Employees using Selflessly can automatically access the matching gift auto-submission feature. No extra steps are needed. Employees can easily complete their match requests directly from select nonprofit donation forms directly on the nonprofit website. Then the submission will be passed through to the Selflessly dashboard for Company Admins to approve. Quick, Easy, & Streamlined!
Employer matching gift programs generate revenue, increase employee engagement, and support employee retention – especially if they're simple to use and administer.  We're looking out for you!
In the end, the employee's personal donation can significantly impact a nonprofit mission they clearly care about. They feel positive about their own gift and the opportunity to secure a match from their employer. And because their employing company was able to make that happen, the benefits typically carry over to the workplace.
Employee Matching Gift Examples
In our first matching gift example, Glick Gives, offers dollar-for-dollar matching throughout the year. In addition, Glick provides a special three-to-one match on Giving Tuesday and a two-to-one match during our annual Double in December campaign. Needless to say, Glick is experienced in matching employee donations. We can break it down further:


One reason Glick uses this strategy is that they know how much their nonprofit partners count on year-end giving to sustain their operations. This is why they offer increased matching donations for their team members in December and on Giving Tuesday. Selflessly is proud to partner with Glick Co. and the great work they do. Glick Gives program has matched more than $525,000 in team member contributions. This includes $180,000 in 2020 in response to the pandemic and renewed calls for racial justice.

A second employee matching example is gener8tor. Gener8tor is new to employee matching gifts yet wanted another way to engage their team in giving back. With Selflessly's help, their team was able to take part of the gener8tor company profits and use them for employee donations. As a newer company to offer matching gifts, gener8tor's matching gift policy is a simple one-to-one match throughout the year with a cap on total dollars that can be matched! Common examples of matching gift caps would be within a calendar year giving each employee a designated amount to match. The caps could vary from anywhere from $100 per employee to $1000 per employee.
Why Do Companies Have Matching Gift Programs?
Let's take one step back! Social impact, corporate giving, and employee volunteer initiatives are so important to a company's success. If you don't agree, skip below to the ROI of Matching Gifts. As CSR is not a one-size-fits-all type of corporate effort, companies can select between all of the different initiatives that can be launched. Each come with a unique set of advantages for the company, its employees, and the nonprofits it supports.

A few types of initiatives within corporate social responsibility can include (but are not limited to):
Group Days of Service
Generally partnering with a limited number of nonprofits on a specific day or week with multiple employees from your team.
Employee Giving Stipends
A company gifts certain amounts of money to employees, who then decide to contribute the funds to their favorite causes (aka Impact Dollars).
Though these are some of the most popular forms of corporate giving, the list doesn't end here, either! Choose a few of your favorite types and begin crafting the program for your team. Still have questions on possible programs? Reach out to us anytime!

Regarding Matching gifts, specifically, our friends at Double the Donation mention that corporate matching gifts allow donors to maximize their impact without further reaching in their own wallets to do so. The donors, or employees in this case, can double, triple, or quadruple their impact by involving their company's corporate philanthropy program. This is a great way to build a connection with your team and support great causes that your employees care about!

As a company reviews how to support their team and community each year, giving back is a great way to accomplish that. As a reminder, many employees are already donating to charities. With employee matching gifts, this is a great way for leadership to create a stronger culture within their team. Employees are more likely to stay with a company that takes action while supporting causes employees care about. Building a positive and socially conscious brand reputation is incredibly important.
Tell me more… What is the ROI to Employee Matching Gifts?
Companies participate in social responsibility⁠—and specifically, workplace giving efforts like matching gifts and volunteer grants⁠—for a variety of reasons which range from altruism to corporate strategy. Here are a few of the most impactful reasons why a company might dedicate its time, money, and resources to CSR: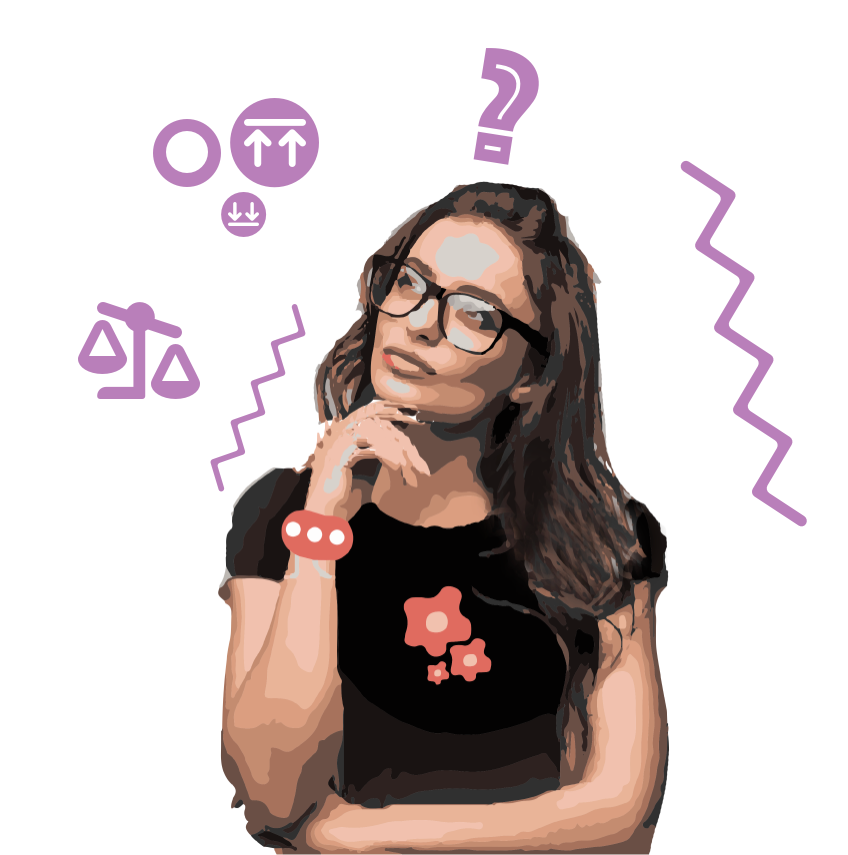 Improved Reputation Among Customers
Selflessly reports that 86% of people would purchase from a purpose-driven company. Luckily, one of the best ways to become a purpose-driven company is by supporting nonprofit causes through corporate philanthropy. This way, existing consumers and potential buyers alike can feel positively about their purchasing decisions, knowing that the companies they support are playing a role in social impact.
Increased Engagement Among Team Members
One of the most vital benefits of matching gifts, volunteer grants, and other employee-led workplace giving programs is a substantial increase in employee engagement levels. When team members see their companies doing good in the world, they'll be more inspired to drive as much impact in their own roles as possible⁠—leading to extremely high rates of engagement!
Higher Rates of Employee Retention
Employee engagement and retention go hand in hand⁠—team members who are highly engaged are likely to stay with the company for significantly longer tenures. Not to mention, 84% of millennials report wanting their companies to help them get more involved in their communities. If your company is not showing positive social responsibility, you risk employees seeking that employment elsewhere.
Unique Benefits For Recruiting
Just like employees are likely to stay with a business they see making a positive societal impact, candidates tend to be more drawn to these companies as well. Offering workplace giving programs that directly involve staff members is a wonderful way to distinguish yourself as a potential employer with unique philanthropic benefits.
Impactful Tax Benefits
Another huge benefit of matching gifts, volunteer grants, and other workplace giving initiatives is the tax incentives that participating companies see. Charitable donations enable businesses to reduce their annual taxable income, thus reducing the amount of taxes the company ultimately has to pay. Typically, there is a 10% cap for which donations can be deducted from a company's income⁠. Matching gifts, however, can go above and beyond this amount, enabling businesses to save even more through tax incentives.
Don't forget… You're helping improve your community and the world around you!
One of the most significant benefits of matching gift programs is the positive impact donations have on the world around you. Sure, these giving initiatives can elevate your business in terms of tangible dollars⁠—but you don't want to forget about the advantages of altruism, either!

If you're considering a corporate giving program, more than likely, you already have an affinity for doing good in the world. Employee matching gifts can help! By matching employee donations, your company is able to support a wide range of charitable causes, many of which may be operating directly in your community. Talk about a mutually beneficial relationship.


Free eBook – What You Need To Know
The ROI of Setting Up a Matching Gift Program For Your Company
Get Your Copy
What is the cost of Matching Gifts for companies?
So what exactly does matching employee gifts cost a business looking to participate? The short answer is that it depends on the company (which is how a lot of things go in terms of workplace giving). For example, the size of the workforce, specific matching thresholds, and program management strategy can all play key roles in determining the business cost of the matching gifts. Plus, keep in mind that, typically, the more that a company invests in its program, the higher the returns will be!

The longer answer, however, is that once the program is built, the largest investment involved in matching gifts is that of donations being made to nonprofit causes through employee matches. Obviously, this figure can vary wildly, depending on key factors such as:

• Size of the company
• Types of employees (and spouses) eligible to participate
• Participation rates among employees
• Maximum match amounts
• Average gift sizes among participating employees
• Matching gift ratio
• And more

Another thing to keep in mind is that while donation match payouts are likely the most significant line item in your matching gift budget, there are also going to be continual costs associated with up ongoing program management⁠. But again, what this looks like can vary from company to company, whether it means paying salaries for those in charge of the program or any fees associated with your chosen CSR management software.

But regardless of the scope of your company or the budget you're able to dedicate to employee gift-matching, corporate matching gift programs can be made affordable for anyone⁠—from small businesses to Fortune 500 companies!


How to Promote Employee Matching Gifts?
As an employee, you should consider asking your team lead, does my company match donations? You may find out that your team already does! That happens often as employees are not always aware of a corporate matching gift policy. As a company leader, the opposite question should also be asked. Do my employees know about our matching gift policy? Remembering from our last post, Double the Donation reported that only 7% of employees with a matching gift program actually submit a matching donation request.

At Selflessly, we are changing that dramatically! Through our software, each employee sees their matching dollar allotment in their account. Further, our software sends gentle reminders for employees to use their company matching gift allotment. Then, the employee can seamlessly make 2-click donations and send a matching gift request to company leadership. This can all be approved the same day. Then an employee's favorite nonprofit will receive double the impact! This allows each employee to help make a greater impact. Whether through gener8tor's help or Glick Co or your company. You can read more about gener8tor's corporate social impact program at our blog here.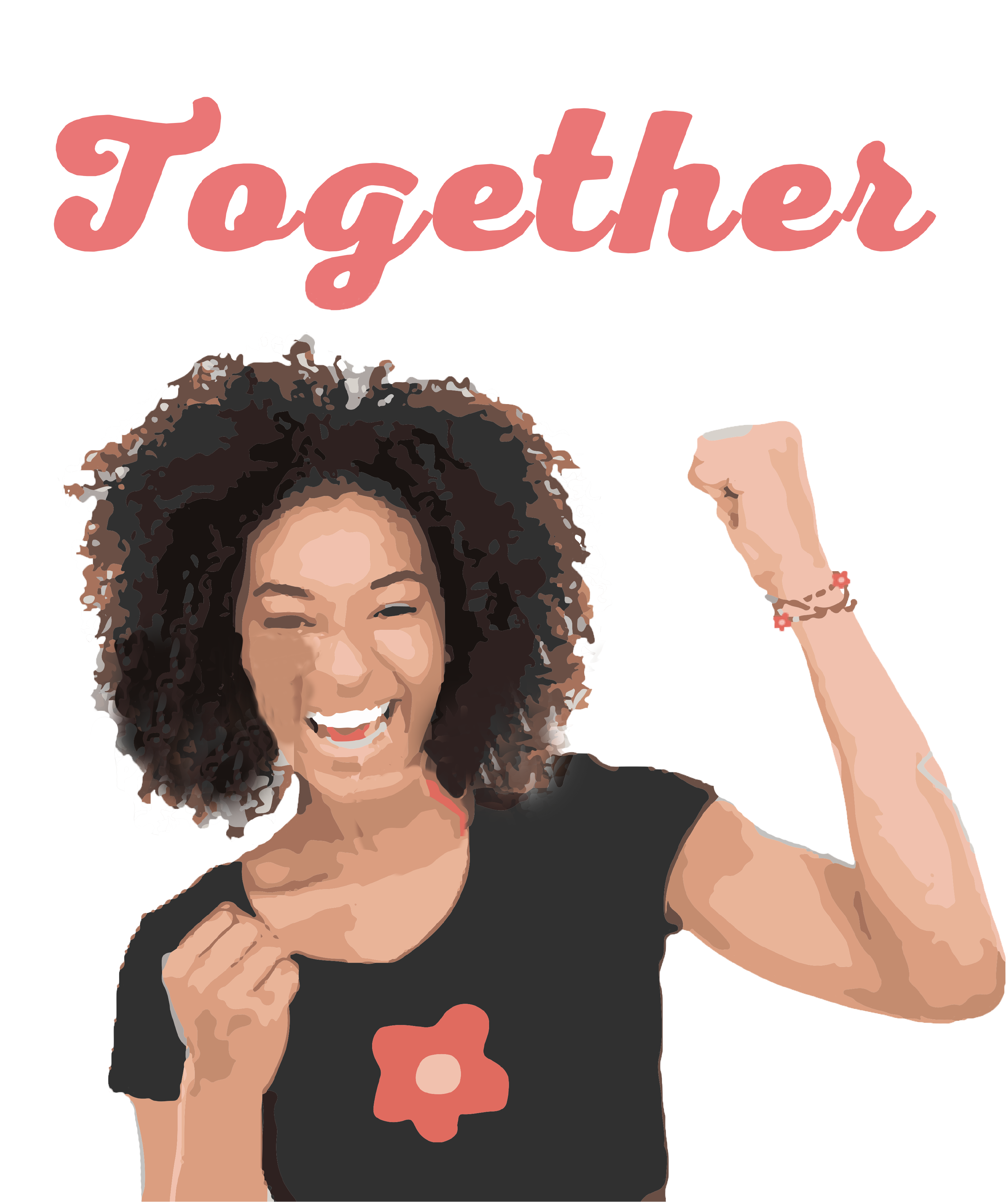 The Importance of Effective Reporting on Employee Matching Gifts
Effective matching gift reporting is one of the key pillars of effective employee matching gift strategies. After all, tracking & reporting help determine whether a company's (or nonprofit's) efforts are being fruitful⁠. Further, is the time & energy worth it.

Companies often invest substantial resources into developing their CSR and workplace giving programs. Yet, eligible employees don't know about the program or are not utilizing these initiatives; it's a miss. The companies behind them will not see the greatest return on their investment in these programs.

This is where purposeful reporting strategies come into play. When a company tracks its levels of participation and impact, it can easily determine the success of these initiatives and locate any areas with room for improvement. And the same principles can be applied to the nonprofit side of the equation!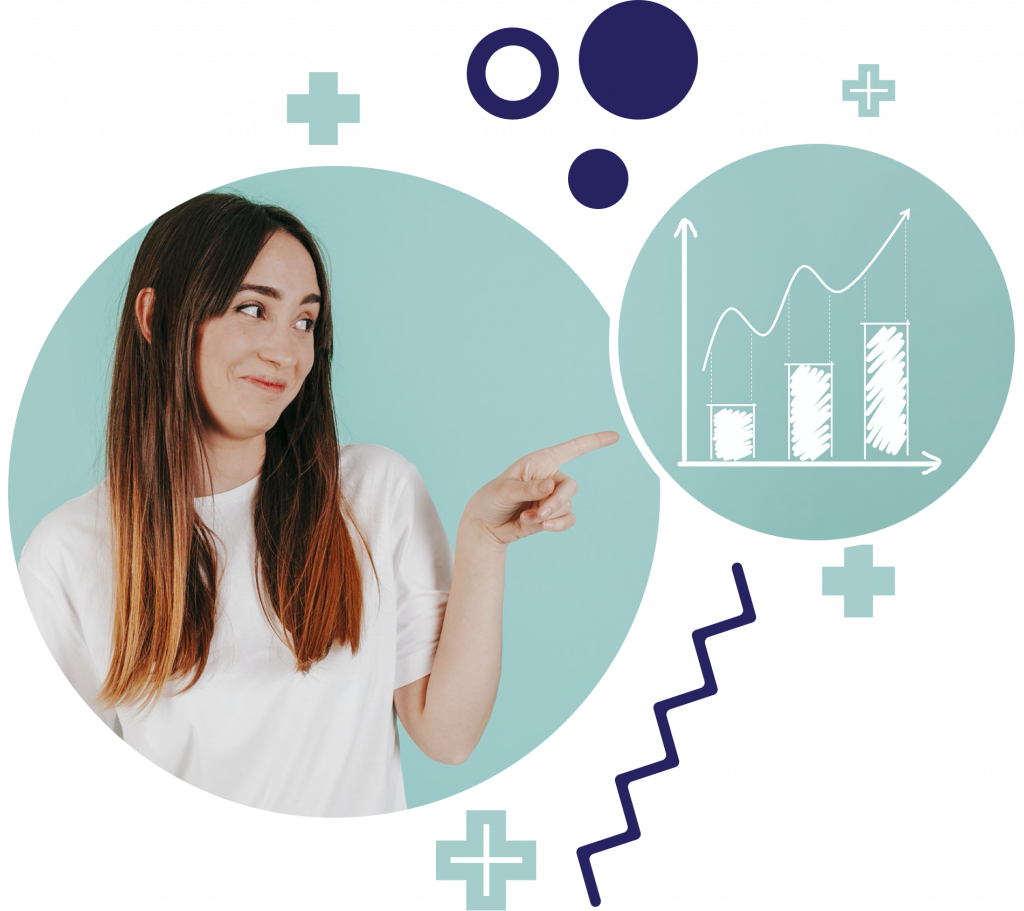 Measuring & Communicating Your Impact
What Corporations Should Track
To understand and measure corporate giving success, a company should be tracking a number of data points over time. When it comes to matching gifts programs, these include:
Matching Gifts Requested
How many employees are requesting gift matches for their donations in a year? In a quarter? In a month? To what value do these matching donations add up?

When a company makes note of the total matching gift requests made by employees, they can have a quick overview of the usage of their matching gift program. This figure can be visualized either as a number of donation requests made or as a total amount of revenue equal to the sum of the requested matching gifts.

Example: In the last year, 41 of a company's employees have requested matching gifts for their favorite charities⁠—totaling approximately $2,755 worth of matches.
Matching Gifts Disbursed
Sometimes an employee's initial donation will not meet their employer's specified eligibility criteria, meaning their gift would not qualify for a match. In cases like these, some gift requests may be denied, resulting in these numbers being a bit lower than the previously discussed requested gift metrics.

Again, this metric can be viewed in terms of either a number of employee donations matched or a total amount of match revenue disbursed.

Example: 40 of the 41 requested matches in the past year were approved and disbursed to nonprofit causes, totaling $2,740 in matching gift revenue provided.
Average Matching Gift Size
To determine the average size of matching donations a company makes, they should simply add the total amount of match revenue disbursed and divide it by the number of donation matches made.

The resulting value can provide the corporation with insights into the typical size range of approved matching gifts at their company.

For example, one company might see hundreds of employees participating in their programming requesting low-valued donations.

At the same time, a different business may see fewer employee donors securing matches for more substantial nonprofit donations than the former.

Example: With a total of $2,740 in matching gift revenue disbursed among 40 approved donation matches, the company's average (mean) gift size would be $68.5.
Employee Participation Level
A company's matching gift participation level allows them to determine the utilization rate of its available matching gift programming.

To calculate this metric, a company should first identify the total number of match-eligible employees⁠. That might mean current, full-time staff members or include part-time workers, retirees, and even spouses, depending on the company's program guidelines.

Then, determine the number of employees participating in the matching gift program by requesting a corporate match in a specified time range. Now, divide the number of participants by the number of eligible employees (and multiply by 100 to convert the result to a percentage), and that's the current participation rate.

The closer to 100% you see, the higher your company's matching gift participation level⁠—and the more impact you'll see from investments in your program.

Example: Out of 100 employees at a company, 40 have participated in a matching gift effort in the past year⁠—which is a 40% participation rate.
Purpose Built CSR Programs
How can a person make a case for workplace giving?
Looking to make a solid case for workplace giving programs at your company? Here are two key steps you can take to get the ball rolling!
Communicate the business value of corporate giving.
When building a business case for the launching of workplace giving programs, it's a good idea to focus on the tangible benefits a company can see from these initiatives. Of course, the business will likely be interested in the more abstract, philanthropic advantages of CSR⁠—such as the ability to make the world a better place. But understanding and communicating why corporate giving matters directly to the businesses' bottom line is essential.

Thus, emphasize the positive impact these programs can have on employee engagement, staff retention, brand reputation, and more. This is especially true when employees are given the opportunity to play a significant, hands-on role in their companies' efforts.
Provide an overview of the steps to get started.
Starting a workplace giving program doesn't have to be difficult, and it can help drive the case for these initiatives by highlighting the simplicity of the offerings from the beginning. For example, one of the most essential tasks involved in launching a matching gift or volunteer grant program has to do with crafting participation guidelines.

These criteria should typically answer the questions of what types of individual support are eligible for a corporate match⁠—including the types of eligible employees and nonprofit causes, donation of volunteer hour thresholds, qualifying gift method, and submission deadline.

Once the company has made these decisions, it essentially becomes a question of how they'll get employees ready and willing to participate!
The #1 Choice in CSR Platforms.
See why customers love Selflessly.
For More Information Check Out Our Blog and Resource Tab
Get started with

Selflessly

today and build your purpose-driven brand.
We'll send you a request to get a free demo and we'll also give $25 to a charity of your choice, just for talking to us.