Tracking
in-kind donations
is now

easier.
Many times, nonprofits reach out to the wrong channel (your sales team). With your designated page, any team member can direct a nonprofit to see how you support via sponsorships and grants. Save your sales team and the nonprofit's time. If a nonprofit asks your company for sponsorships, how do they currently connect with you? We give you a designated page to send those looking for sponsorships and grants. The nonprofit can apply knowing they found the right place.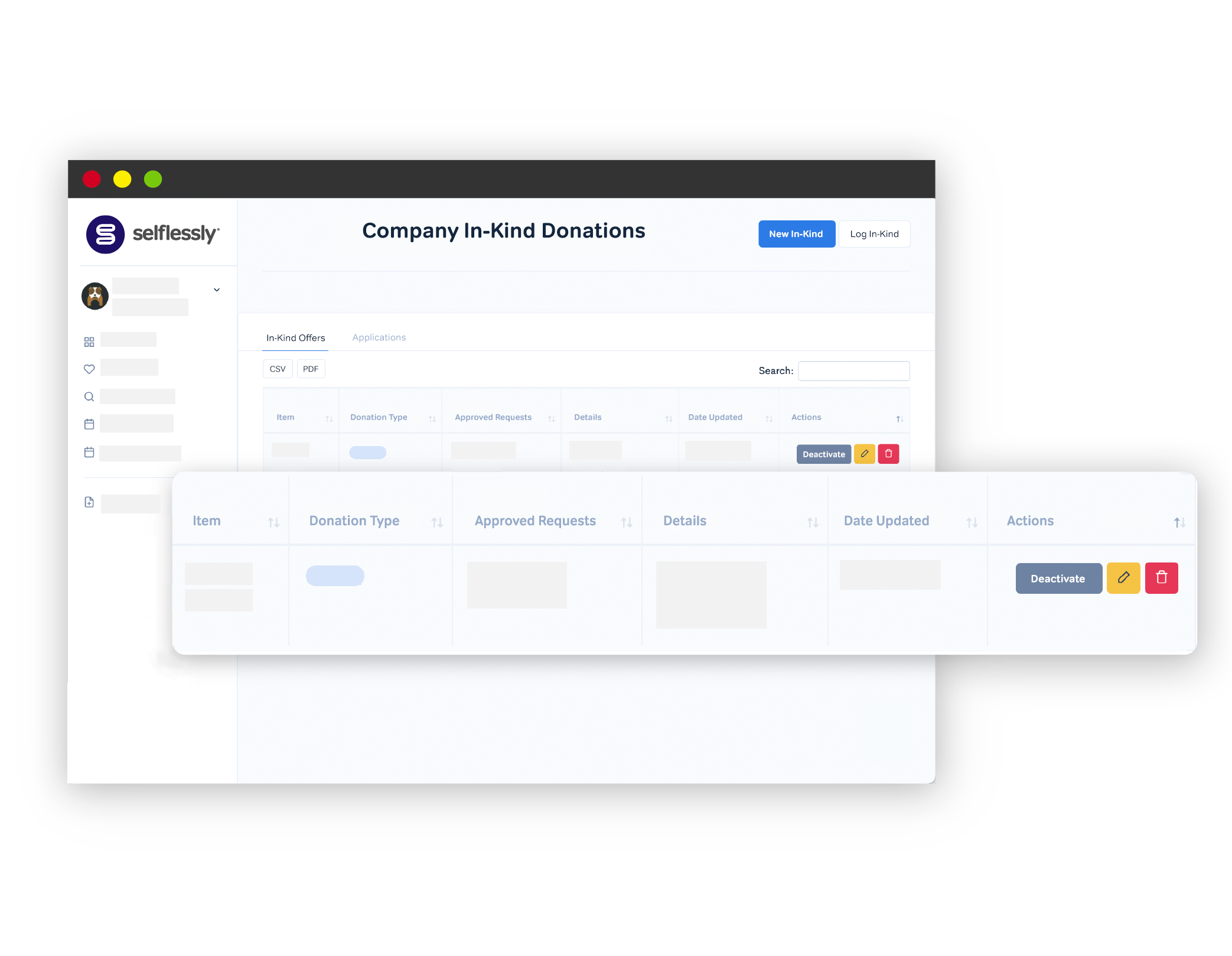 In-kind donations

are often difficult to track.
Build a socially conscious brand with Selflessly's in-kind contribution features — everything that your company needs to build a corporate culture that inspires the best in everyone.
Offer
Products & Services
Selfless.ly allows you to create a wide variety of ways you can give back. If you build or produce a product – great! Skilled volunteers that could provide services – amazing!
Track
Distributions
We aren't just an online form. You can update the status of the product, which is especially helpful if multiple teams are involved in a donation. In addition, you can also manage your applications and schedule pick-ups at your convenience.
Real-Time
Notifications
You are busy! We get it. If a cause applies, we will let you know via e-mail and in-app messages. No more balls dropped.
Find
Sponsorships & Grants
Want to find grants or sponsorships? Not a problem. If you can donate it, you can manage the entire transaction through our platform. Reporting included!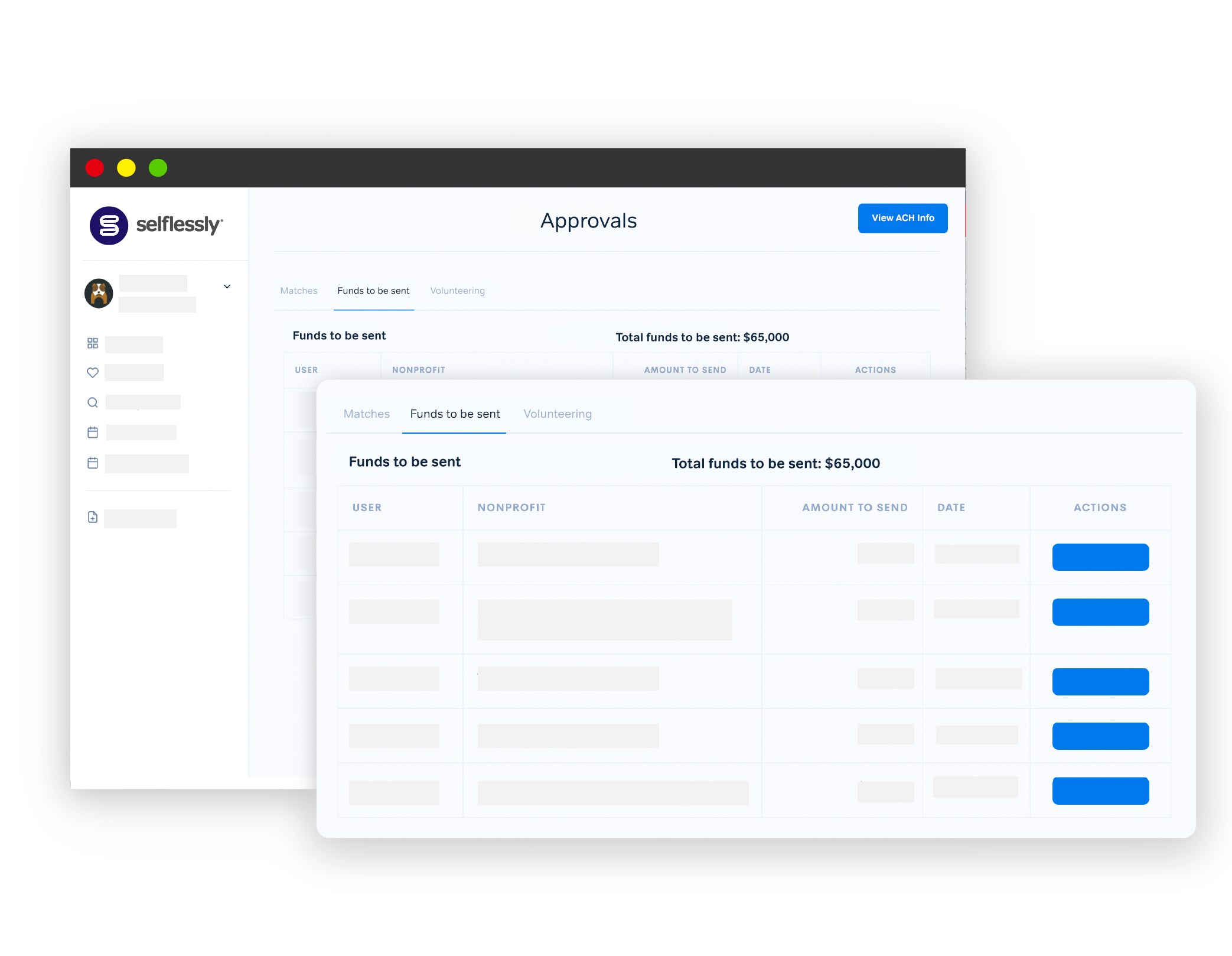 Approval management with simplicity
Approving grants & sponsorships is

easy.
Tracking applications for your brand's sponsorships and grants is usually just a patchwork of spreadsheets in Excel or Google Sheets. Accounting often has trouble finding them and your staff that manages them can't find them without searching incessantly. With Selflessly, you can easily approve sponsorships & grants in one easy-to-use interface.
Allow Non-Profits to Apply For Your Sponsorships & Grants
Reporting Always Included
Investing in your brand's purpose and local community is why Selflessly was founded. We believe in creating purpose-driven brands that give back through their time, talent, and treasure.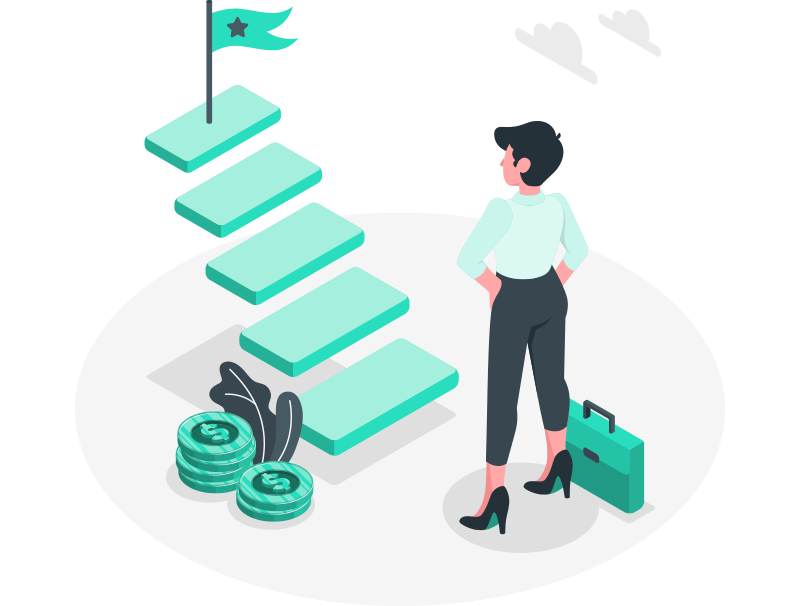 Purpose-driven brands are more

successful.
of people say they would purchase from a purpose-driven company*
of millennials want their company to help them get more involved in their communities**
of people believe it's no longer acceptable for companies to just make money***
Get started with

Selflessly

today and build your purpose-driven brand.
We'll send you a request to get a free demo and we'll also give $25 to a charity of your choice, just for talking to us.