Work & life balance often

mixes.
Give your employees a sense of purpose and impact, through Selflessly's giving features, leaderboards, and community spotlights. Our volunteer opportunities, matching availability, and company overviews help your employees continuously engage with their fellow coworkers and their communities.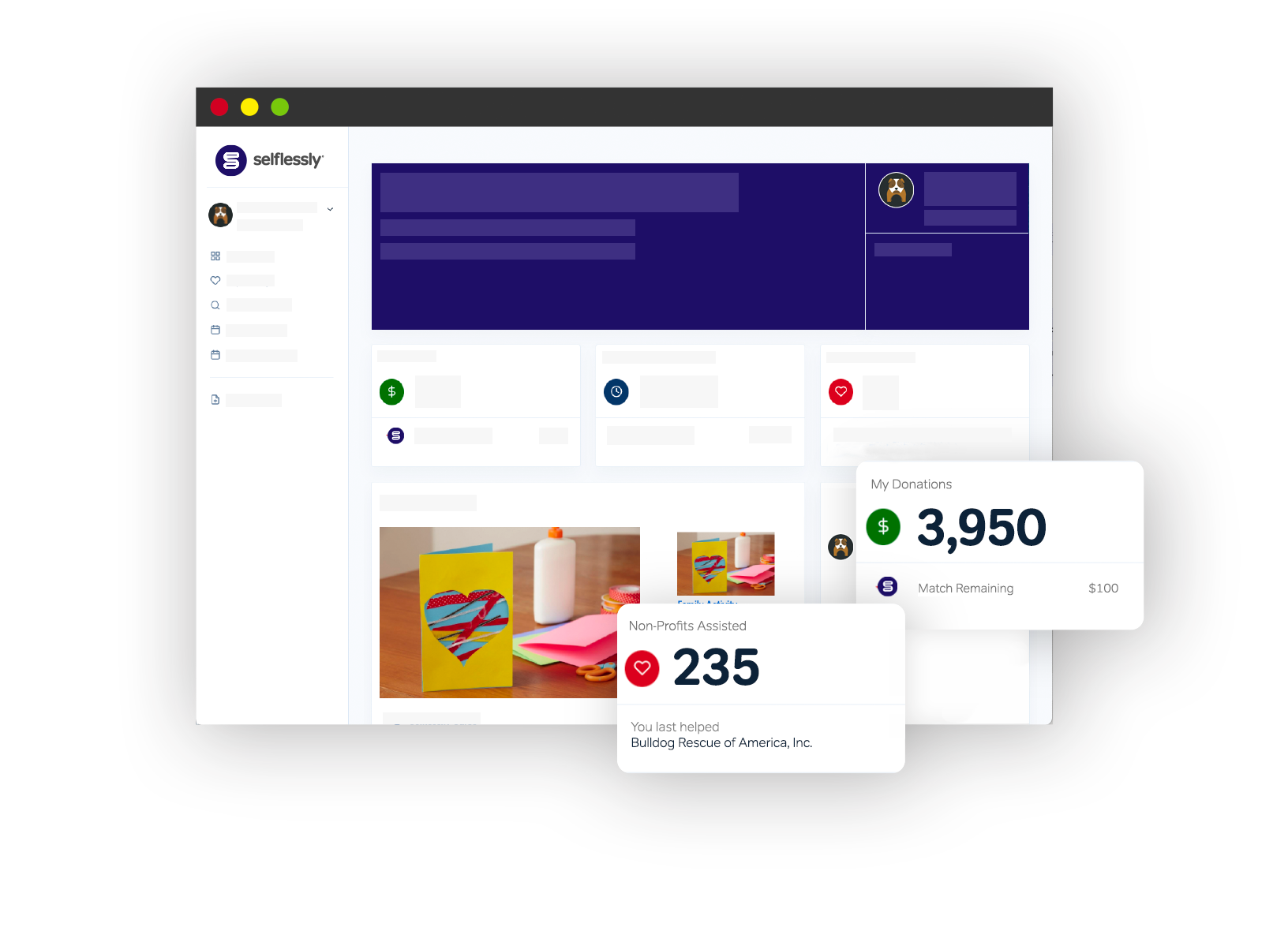 Employee engagement

helps your brand drive its purpose home.
Build a socially conscious brand with Selflessly's employee engagement features — everything that your company needs to build a corporate culture that inspires the best in everyone.
Easy
to Navigate Dashboard
Our dashboard makes it easy to engage your employees through easy to view volunteer opportunities, community spotlights, their giving history, volunteer hours logged, and non-profits assisted.
Intuitive
Activity Feed
Your employees will see activity as it happens, highlighting the time, talent, and treasure that they are engaged in.
View
Booked Opportunities
Our platform allows your employees to see their booked volunteer opportunities in a familiar format, similar to booking an appointment.
Impact
Dollars
Engage your employeees with Impact Dollars: a unique feature that allows you to add money to your employees' Selflessly accounts to give back to their community causes while also investing in your community.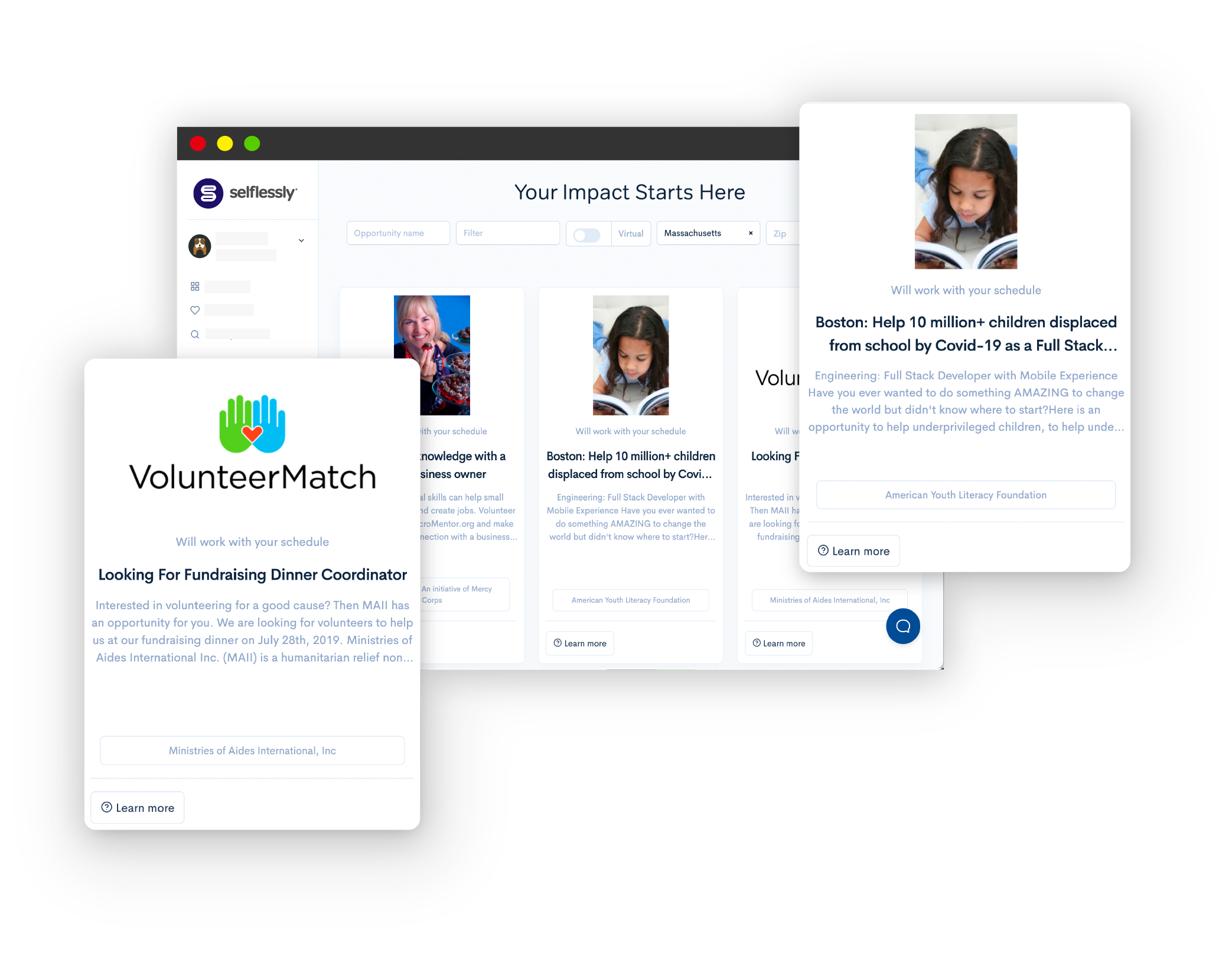 Volunteer opportunities—front and center
Volunteer quickly and

efficiently.
With Selflessly, your employees are engaged expertly with volunteer opportunities always being front and center. With one-click, your employees can help your brand engage in your community in meaningful ways. With thousands of volunteer opportunities in our catalog, your employees can quickly and efficiently determine where they want to spend their time, even virtually.
Thousands of Volunteer Opportunities
Virtual Volunteer Opportunities Included
Investing in your brand's purpose and local community is why Selflessly was founded. We believe in creating purpose-driven brands that give back through their time, talent, and treasure.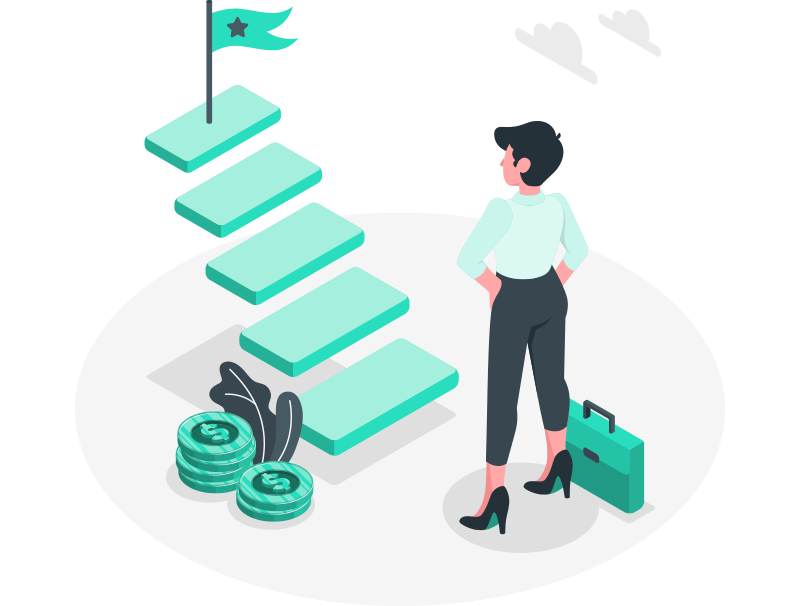 Purpose-driven brands are more

successful.
of people say they would purchase from a purpose-driven company*
of millennials want their company to help them get more involved in their communities**
of people believe it's no longer acceptable for companies to just make money***
Get started with

Selflessly

today and build your purpose-driven brand.
We'll send you a request to get a free demo and we'll also give $25 to a charity of your choice, just for talking to us.