Social Responsibility Labs
Explore the

complete

lifecycle of corporate social responsibility.
Selflessly is the authority on corporate social responsibility. Our founders and staff have over two decades of experience in philanthropy, how to run brands, and how to create resources for you and your brand to operate efficiently and effectively while also giving back to your community.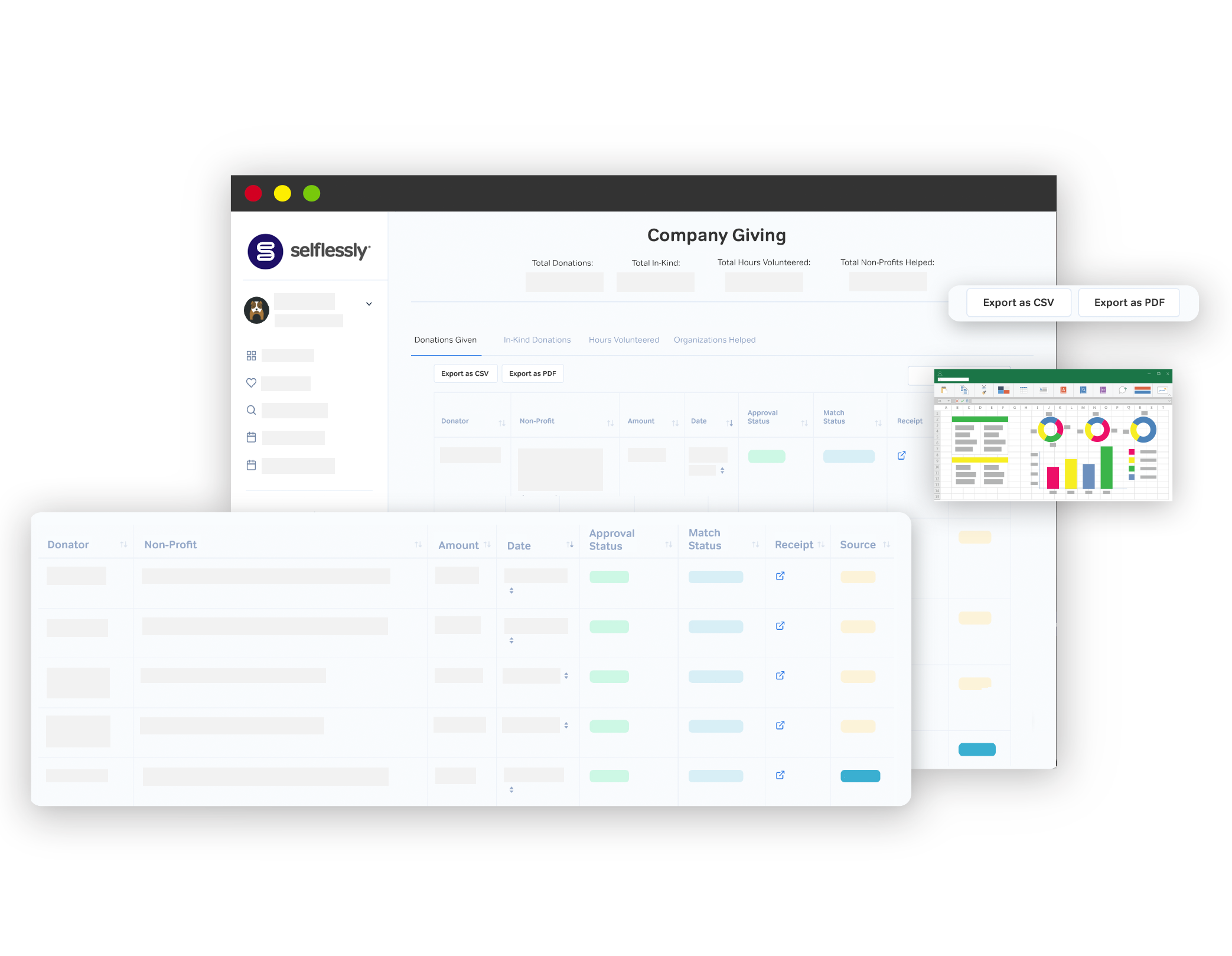 Purposeful reporting

tracks the measurable impact your brand is making.
Build a socially conscious brand with Selflessly's purposeful reporting features — everything that your company needs to build a corporate culture that inspires the best in everyone.
Export
to CSV or PDF
Selflessly allows you to conveniently access your reports from the dashboard in both CSV and PDF formats. No need to login to a different system to do so!
Track
Impact
With easy to read tables, you can quickly see the impact that your brand is making on your local communities and how engaged your employees are. You can track monetary gifts, in-kind donations, hours volunteered, and organizations helped with just one-click.
Easy
Administration
Through our reporting functions, you're able to quickly approve new match requests, look through volunteer time off, and verify it against your numbers efficiently.
Report
Sponsorships & Grants
Spreadsheets are a bygone era. With Selflessly, you're able to manage the sponsorships and grants you administer with ease through our unique reporting tools.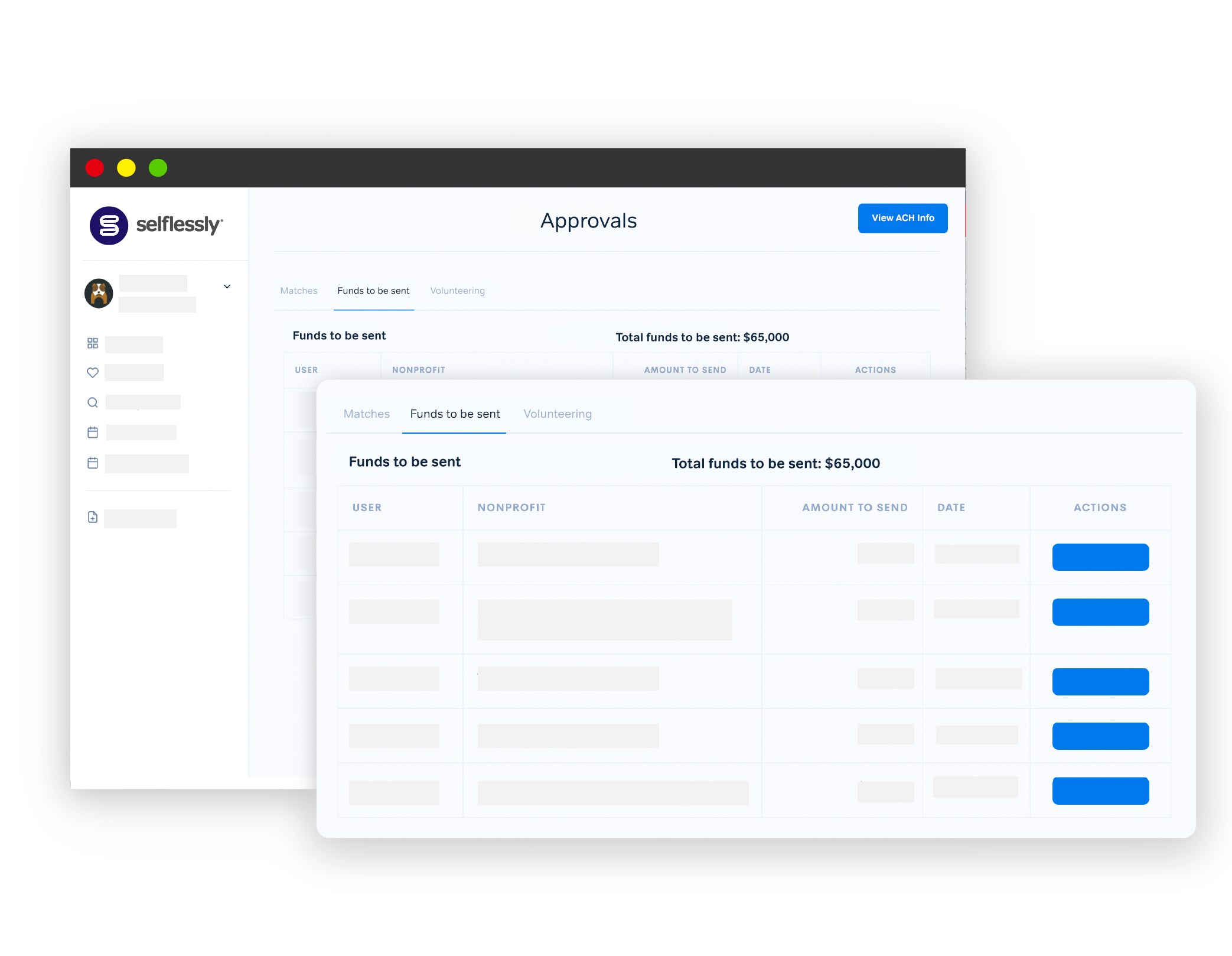 Reporting

shouldn't

be complicated.
Tracking, reporting, and spending all of that time combing through Excel documents or Google Docs is time consuming. With Selflessly's baked-in reporting tools, you don't have to look any further. We don't make you log in to another system either. You can view everything right from your own dashboard. It's that simple!
Real-Time Reporting
Portable Formats Whenever You Need Them
Investing in your brand's purpose and local community is why Selflessly was founded. We believe in creating purpose-driven brands that give back through their time, talent, and treasure.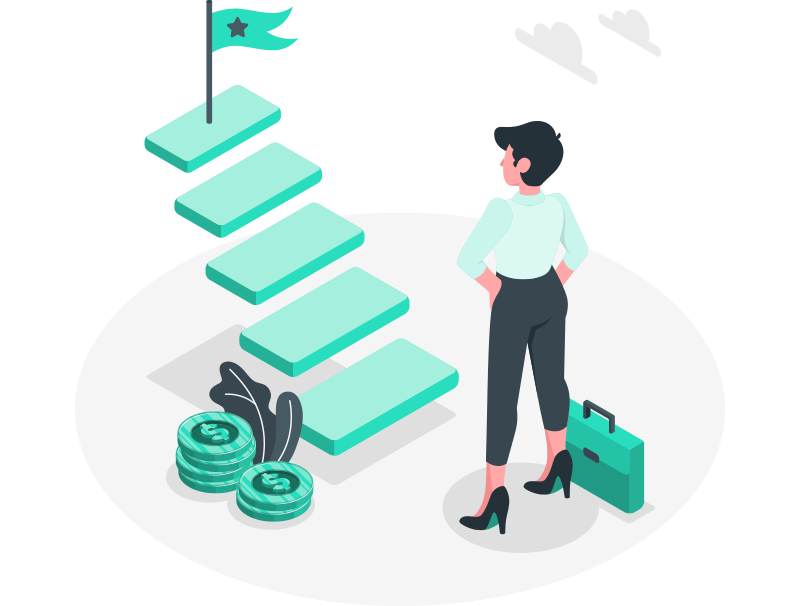 Purpose-driven brands are more

successful.
of people say they would purchase from a purpose-driven company*
of millennials want their company to help them get more involved in their communities**
of people believe it's no longer acceptable for companies to just make money***
Get started with

Selflessly

today and build your purpose-driven brand.
We'll send you a request to get a free demo and we'll also give $25 to a charity of your choice, just for talking to us.