A Corporate Social Responsibility Platform that allows you to track, coordinate, and celebrate your philanthropy throughout the year.
Selflessly provides all-in-one software and actionable data for your workforce. Donate, volunteer, match and create community impact – together.
Sign up for a demo and give $25 to the charity of your choice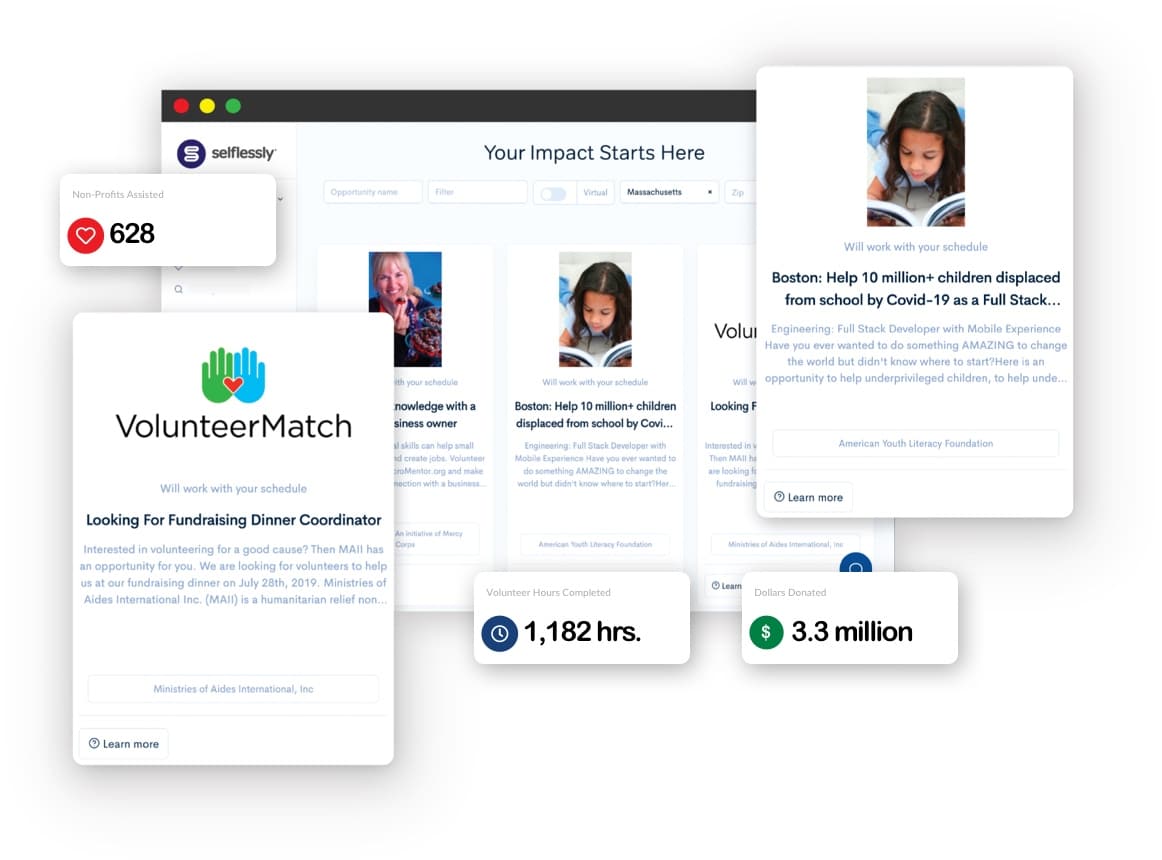 Join the Company We Keep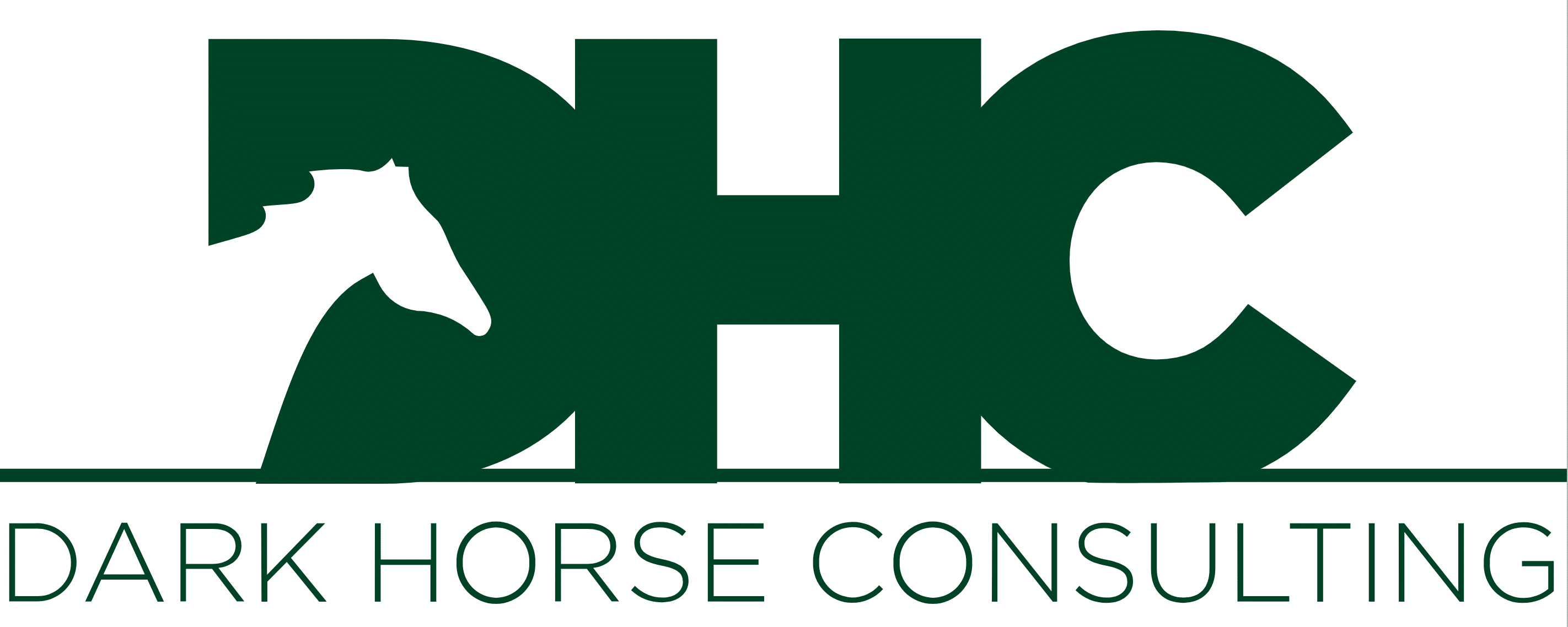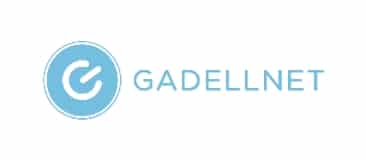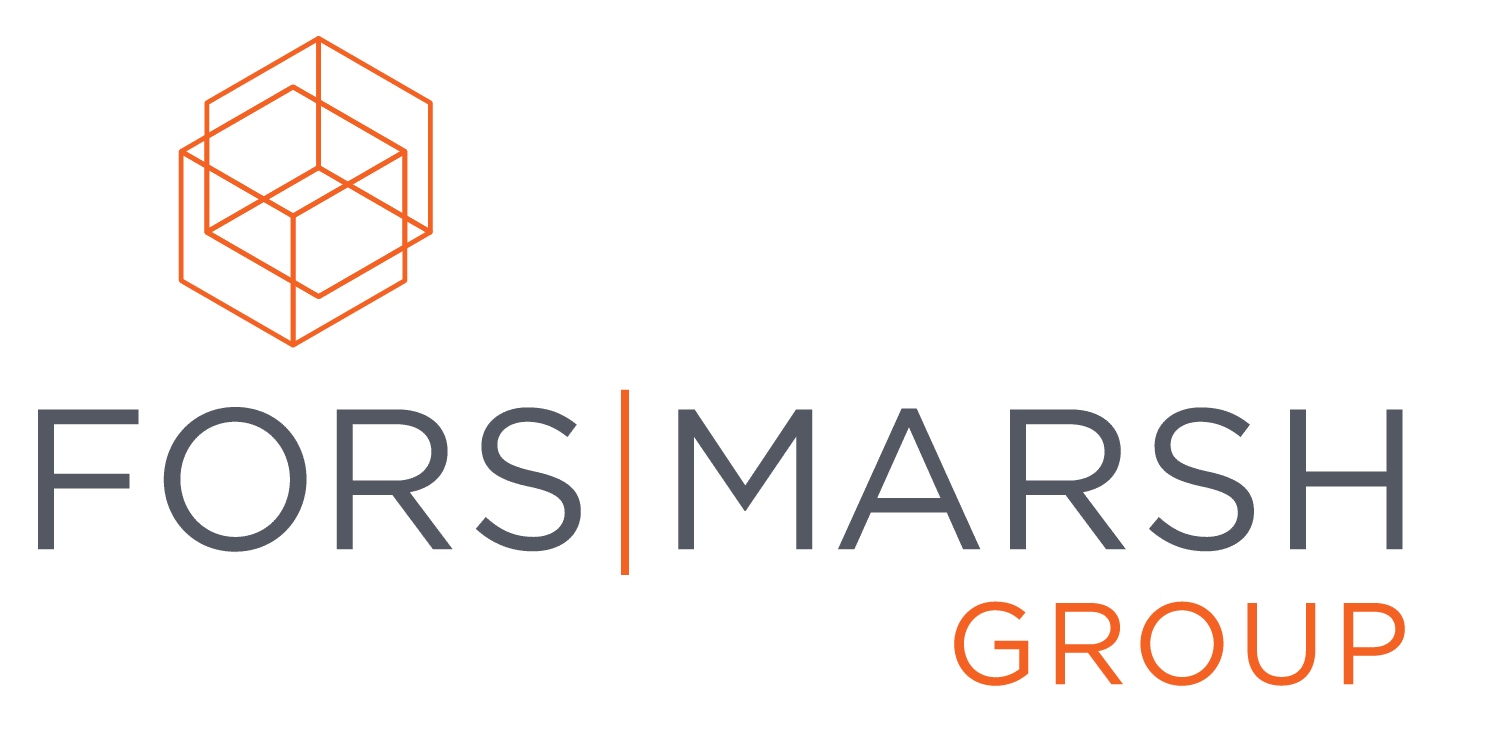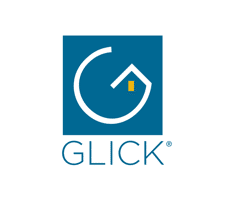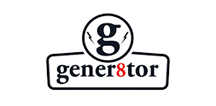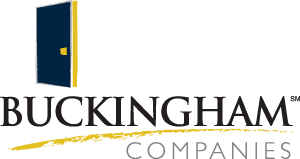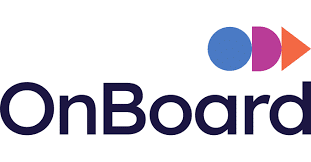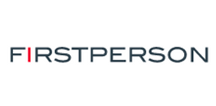 Maximize Your Corporate Social Responsibility
Finally

a CSR platform that's comprehensive & affordable.
Our all-in-one software helps HR & People Leaders create transformative workplace cultures of giving & corporate social responsibility (CSR).
Effortless
Donations
Save time with Selflessly's giving platform and its ability to instantaneously track donations, provide matching capabilities, and make giving management easier.
Simplified
Volunteering
With thousands of volunteer opportunities, even virtual opportunities, Selflessly's platform makes it easy for your employees to navigate to a purpose-driven cause.
Seamless
Matching Gifts
Selflessly believes that small actions inspire big changes. Our platform helps engage your employees in meaningful ways, even virtually, creating a powerful internal & external culture. 
Holistic
Reporting
Selflessly allows instantaneous access to your company's giving through unique backend reporting tools that show how your company spent its time driving purpose.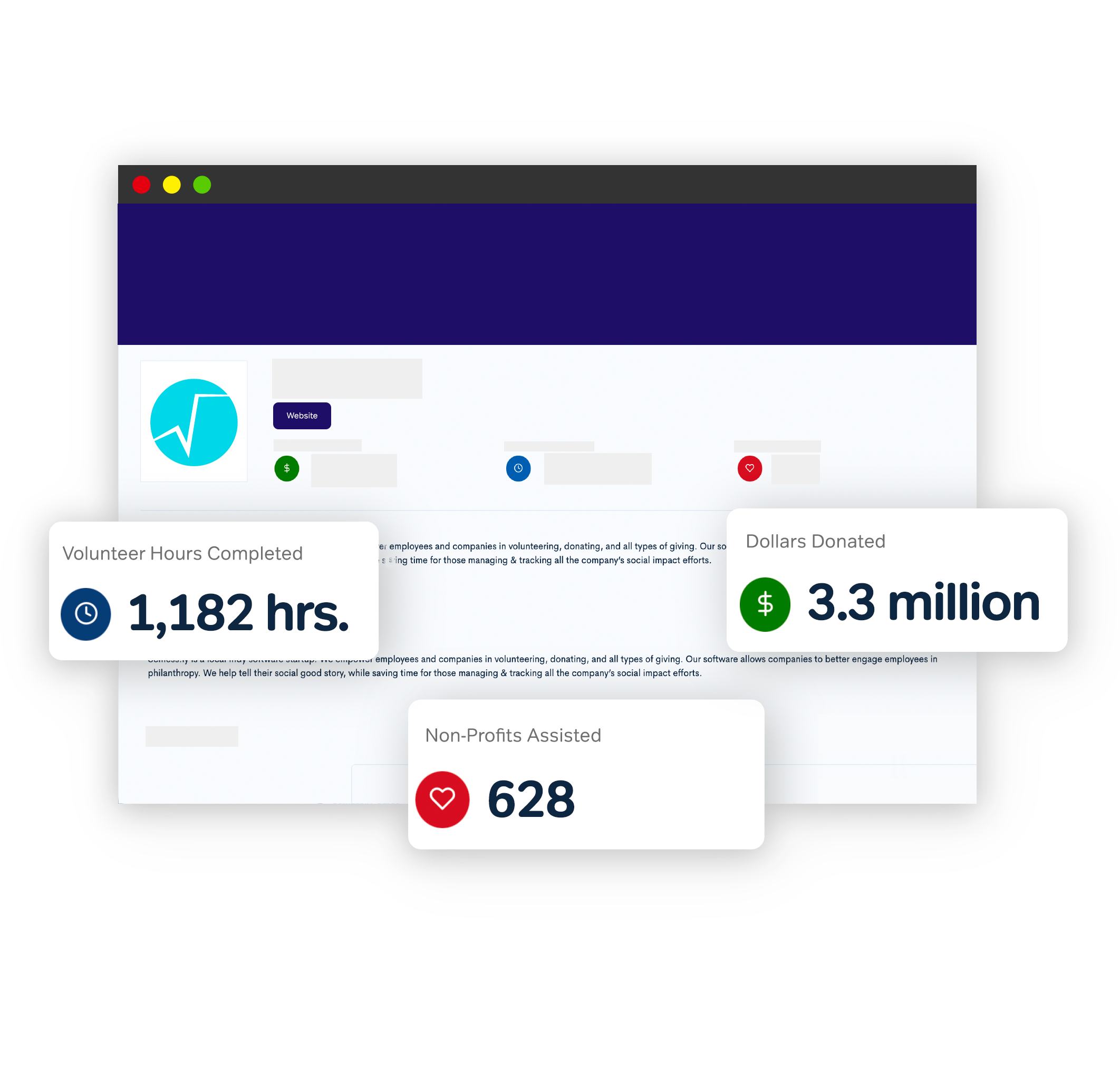 Easily measure & optimize

key metrics

.
Our dashboard and reporting software allows you to measure and share your key metrics internally and externally. Both customers & employees look to support brands that have a clear and positive impact in the world. Our easy to use reporting creates transparency and insight needed for cultures of giving to take root and flourish. 
Access impact metrics in real time
Understand the top causes employees love to support
Easily create your annual social impact and giving report
Two-click employee donations
Selflessly makes it easy for employees to discover aligned charities, donate on demand, track their contributions, and even prepare for tax season. Employees report feeling empowered when they give back. They desire giving to be easy. And, they feel grateful when giving programs are provided by their workplace.
Simplified Volunteer Management
Activate generosity through

volunteering

.
Selflessly allows teams and individuals to find local and virtual volunteering opportunities across the VolunteerMatch database. Volunteering fosters opportunities for employees to use their business skills directly towards causes they care about or stretch and grow through new experiences.
Run your Matching program with

ease

.
Matching employee gifts is a simple process and happens in a few clicks. Our verified database removes time-intensive research processes. In addition, a centralized giving history makes tax time enjoyable – okay perhaps nothing can do that – but it sure is easier.
Holistic impact reporting
Powerful insights and

actionable

data in one location.
We brought all corporate responsibility programs into one powerful platform which means you can spend less time bridging data sets, and way more time designing the powerful culture programs that boost employee engagement, retention, meaning and growth. From real-time reporting dashboard to matching tracking we provide the reporting you need to create a transformational culture of giving.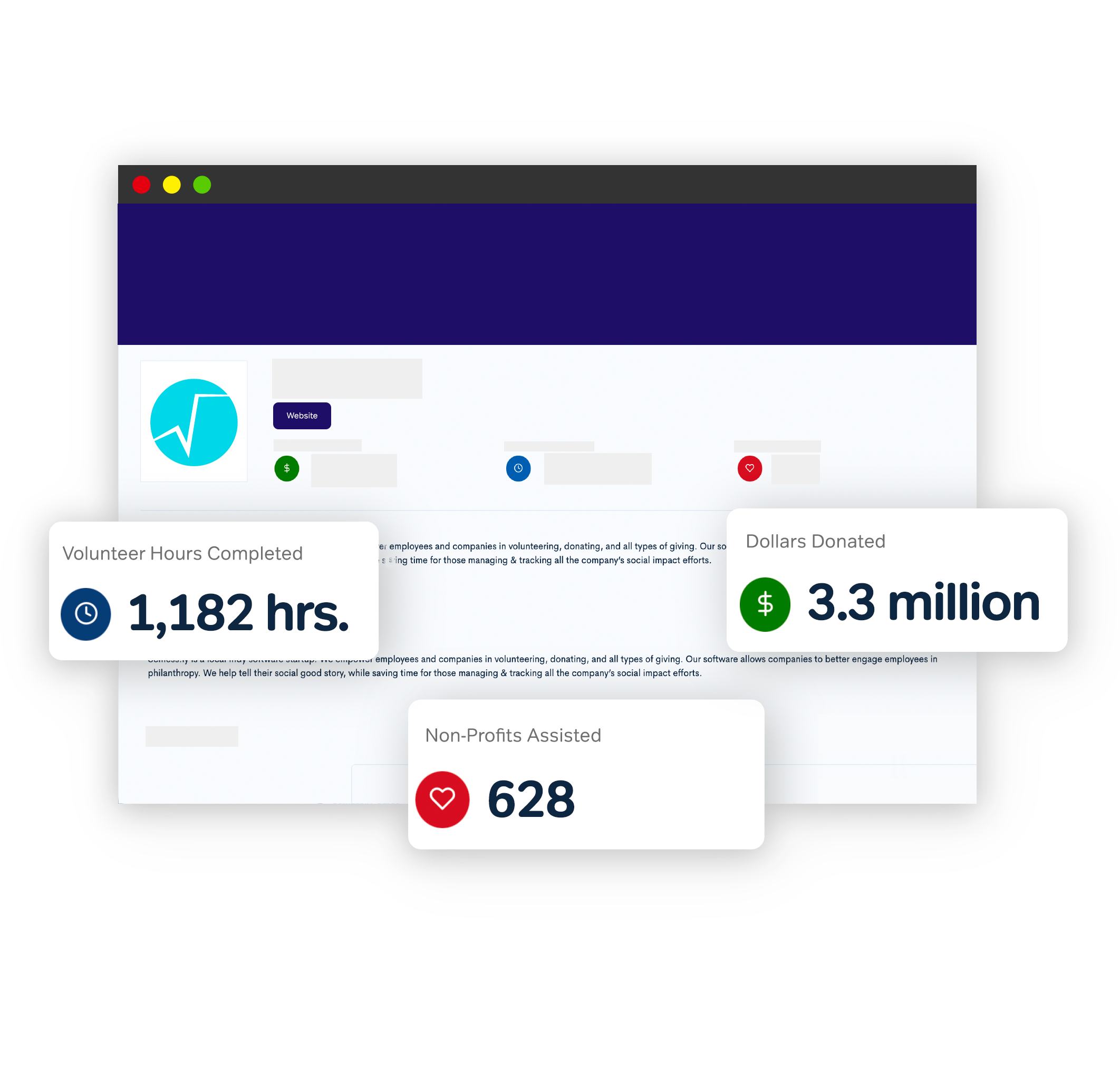 Explore how Selflessly can help you with your philanthropic goals. We guarantee good vibes and giving back.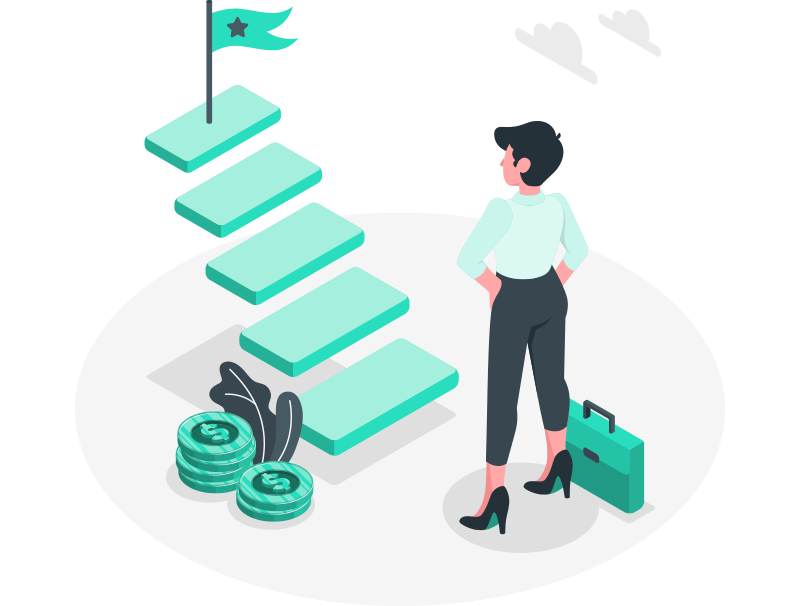 The world is calling for more impactful &

responsible

brands.
of people say they would purchase from a purpose-driven company*
of millennials want their company to help them get more involved in their communities**
of people believe it's no longer acceptable for companies to just make money***
Fast

implementation.


Simple

pricing.
We've made pricing clear and easy from the start. Plus, you'll receive ongoing support forever! We want you and your team to be successful in helping others.
Bring

Selflessly

to your team today. A new world of possibility awaits.
Sign up for a free demo and consultation to learn more about our software and see our unique and comprehensive features in action. Plus, in the spirit of giving, for each demo taken we'll donate $25 dollars to a charity of your choice. (We love a good mutual win, don't you?)
Get a Demo