Your Huckleberry on National Pet Day
I'll be your Huckleberry… that's the feeling we get from our pets. It's a feeling that they are there for us no matter what. That feeling? Unconditional love. 
Whether you're a cat-person, down with dogs, rabid for rabbits, prefer parrots, love lizards or whatever your pet of choice is, carve out some time today to share some pics and shower your pet(s) with some of that unconditional lurv!
On National Pet Day, pet owners and animal lovers are encouraged to show their love and appreciation for their pets in a variety of ways…
Adopt a pet: Consider adoption from local animal shelters, rescue organizations, or animal welfare agencies. 
Spoil your pets: Pamper your pet(s) with special treats, toys, or grooming sessions.
Study up on responsible pet ownership: Including proper nutrition, shelter, healthcare, exercise, and socialization for pets.
Share on social media: Share pictures, stories, and anecdotes about your pets using the hashtag #NationalPetDay or #PetDay.
Support animal welfare organizations: Support local animal shelters, rescue groups, and other animal welfare organizations by volunteering, donating, or spreading awareness about their work.
There are loads of  reputable non profit organizations that work tirelessly to improve the lives of animals and promote animal welfare. If you're looking to make a donation on National Pet Day, here are five popular nonprofits that you may consider supporting: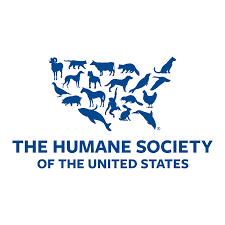 The Humane Society of the United States – Link to Donate / Support
HSUS is a leading animal advocacy organization that works to protect animals from cruelty, abuse, and neglect. They run programs and campaigns to rescue animals, provide emergency relief during disasters, advocate for animal-friendly policies, and promote humane education and animal welfare initiatives.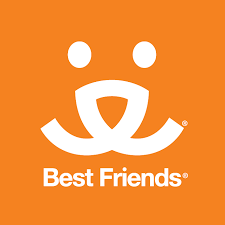 Best Friends Animal Society – Link to Donate / Support
Best Friends Animal Society is a national animal welfare organization that focuses on ending the killing of homeless pets in shelters and finding them loving homes. They operate animal sanctuaries, run adoption programs, provide spay/neuter services, and offer advocacy and educational initiatives to save animals' lives.

The ASPCA is one of the oldest and most well-known animal welfare organizations in the United States. They work to prevent cruelty to animals, rescue animals from abuse and neglect, provide medical care and rehabilitation, and advocate for animal welfare laws and policies.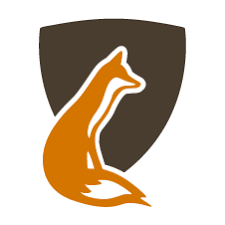 Animal Legal Defense Fund – Link to Donate / Support
 The ALDF is a nonprofit organization that works to protect the legal rights and interests of animals. They use the legal system to fight against animal cruelty, abuse, and exploitation through litigation, legislative advocacy, and public education.


PetSmart Charities – Link to Donate / Support
PetSmart Charities is a nonprofit organization that aims to find lifelong, loving homes for every pet by supporting animal welfare organizations and promoting pet adoption. They provide funding for spay/neuter programs, adoption events, emergency relief, and other initiatives to save the lives of homeless pets.
Obviously, this is not an exhaustive list and there are many other worthy animal welfare organizations that may align with your personal values and interests… and need your help. It's always recommended to research and verify the legitimacy and impact of any nonprofit organization before making a donation.
Keep in mind, one of the most cost-efficient ways you can make an impact is to donate via payroll deduction through your employer's workplace giving program. 
Don't have a program? Click here to have your employer contact our team. Maybe we can be your Huckleberry too.
If you have a favorite nonprofit, let us know! You can reach us on chat at Selflessly or send an email to [email protected].
.
.
.
#NationalPetDay #PetDay #LoveYourPet #AdoptDontShop #RescuePets #PetLove #FurBabies #PetAppreciation #PetsofInstagram #PetLovers #PetsMakeLifeBetter #AnimalLove #PetCelebration #BestFriendForever #FurEverFriend #Pawsome #PetFamily #PetAdoption #ResponsiblePetOwnership #SupportAnimalWelfare