Leading By Example: First Person Advisors + Selflessly
Culture within businesses is becoming increasingly dependent on its engagement with community. As a result, community engagement has become synonymous with corporate social responsibility. In a recent study, 84% of employees would donate more if matching was applied to their donation.
Many companies, like First Person Advisors have been practicing corporate social responsibility (CSR) before it started to trend as #CSR. First Person has a long history of matching the generosity of their team, who are encouraged to engage with their philanthropic passions.  First Person founder & CEO, Bryan Brenner, had a vision to allow employees the opportunity to have their gift matched to an organization of their choice. Such flexibility in a gift matching program is unusual, time consuming and requires the right partnerships to come to life. Continued focus on this important initiative lead First Person to partner with the Central Indiana Community Foundation (CICF) to facilitate creation of its own 501(c)(3) Foundation.
First Person Advisors is funding their Foundation through its annual revenues, with the goal of contributing 1% annually. A key component of the First Person Advisor Foundation's giving comes in the form of matching individual employee gifts up to $1,000 annually.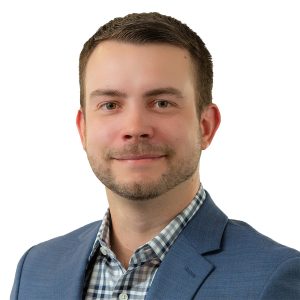 "A matching gift not only allows employees to double their personal charitable impact, but it also gives them a voice in how the Foundation contributes to the community," said Mark Minner, President of First Person Advisors.
First Person Advisors had intended to launch the Foundation in late third quarter 2020 but accelerated its development in response to the pandemic and calls for racial justice. A key component of the Foundation was leveraging the Selfless.ly platform. Selfless.ly's giving platform instantaneously tracks donations, provides matching capabilities and makes the management of giving easier for companies. Selfless.ly also has thousands of volunteer opportunities, even virtual ones, and vet nonprofits so individuals — and their generous matching counterpart — can donate with confidence.
The Selfless.ly platform offers a user-friendly dashboard to track the generosity of a company. To quickly engage their employees with the platform, First Person Advisors gave every employee free impact dollars to give to their cause of choice immediately upon initial login. The impact dollars were then matched and donations were made right away.
"We had a desire to meaningfully connect the hearts of our employees with the firm's passion for the Indianapolis community and hope to inspire other businesses to do the same. Selflessly's platform has been central to making the vision a reality. Not only is the platform easy to use, but the leadership at Selflessly have been partners for us in launching the Foundation and expanding our philanthropic efforts," says Matt Henry, Chief People Officer for First Person Advisors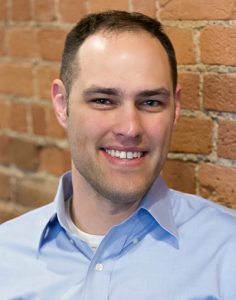 "CICF and First Person Advisors are fabulous partners with our platform," says Josh Driver, co-founder of Selflessly. "The power of choice is the next generation of giving. All employers should be empowering their employees to make their own mark to the causes they care about."
A recent Double the Donation study found that nationally, as much as $4 billion to 7 billion a year in matching gifts offered to employees goes unclaimed each year.
"Those charitable dollars left on the table represent a lot of missed opportunities," Minner said. "We're encouraging 100% participation in our matching program, and we're hoping other employers will do the same."